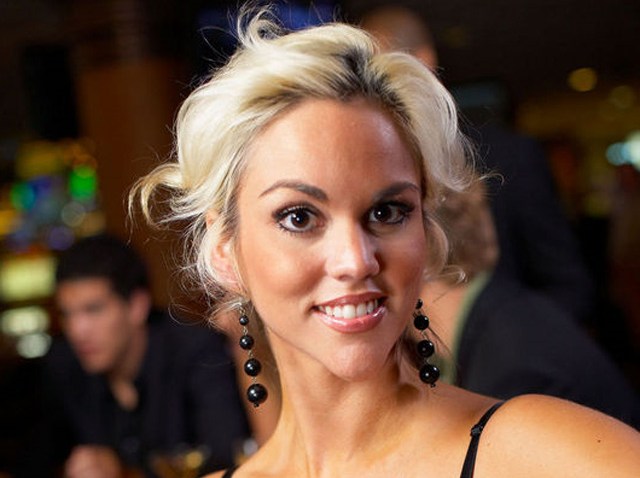 Ah yes, New Year's Eve. The anticipation of a new start is upon us, and the pressure to look good is -- well, high. Instead of spending money on a new 'do for the occasion, step up to the task on your own. Get achievable, glam-looking hair with these do-it-yourself tips from Charles Ifergan Salons Artistic Director, Agnes Orseno.
Make a to-do list in advance: A to-do list for your hair? Yes, says Orseno. She suggests a "to do" list should be established at least a week in advance and should include all of the basics that make a glamorous hair-do complete. From hair color maintenance, a hair cut, shopping for necessary accessories including hairpins to looking through magazines for a game plan on the right New Year's Eve look.
Primp and Prep: Instead of washing your hair that morning, hold the shampoo. Orseno says to shampoo hair the night before if planning for an up-do style. Unless you've got a shorter to mid-length hairstyle--then shampoo in the morning and blow dry with light mousse.
Get a Glam Up-do: For a look that stays put, Orseno suggests teasing hair upside down, then tying hair gently with a rubber band leaving some pieces out to soften the look. Tease the hair outside the ponytail, once again, for a "pineapple" effect, or curl individual pieces and pin them for a formal look.
Get long, flowing locks: Flip hair upside down and spray with product. Wrap bigger sections around a curling iron in the back and smaller section in the front to create a wavy sensuous style, Orseno says.
Work with mid-length hair: Mid-length styles can be tough to master. To do it right, tease hair upside down. Flip head back, comb gently in place and spray it for a long lasting look.
Get short and sexy: For those cropped haircuts, start by teasing hair upside down and spraying it. Then flip head back, comb hair gently back in place and add a sparkly hair clip or embellishment to dress up for the occasion.