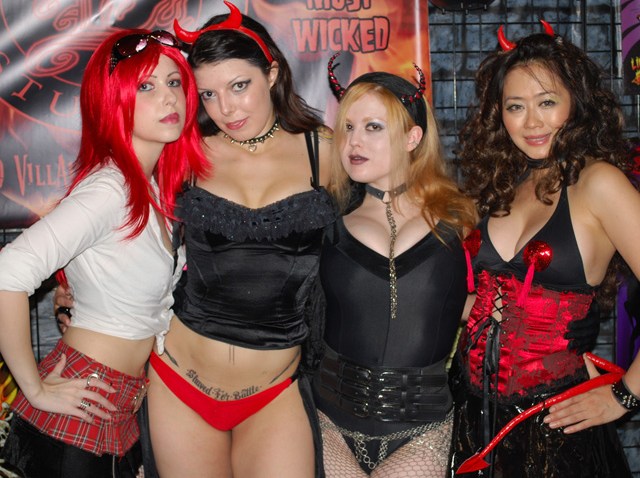 MY GLASSES ARE FOGGING UP: Dig out the Thor costume because Lakeview's comic book convention, Windy City Comicon, returns to the Center On Halsted. Finding the comic where Superman turns Lois Lane into a black woman might be the highlight of your day, but others might find more enjoyment in Sci-Fi Strip-Tacular, a B-film-inspired burlesque show at the Viaduct Theater. [Insert "Star Trek" sexual innuendo here.] Windy City Comicon at Center On Halsted, 3656 N. Halsted Ave.; Lakeview. 10 a.m. to 6 p.m. $10. Sci-Fi Strip-Tacular at the Viaduct Theater, 3111 N. Western Ave.; Roscoe Village. Saturday. 10 p.m. $15 or $13 if you're in costume.
NORWEGIAN EXPLOSION: Singer-songwriter Sondre Lerche is just one of many Scandinavian artists to develop a following in the States (Peter Bjorn and John and Stargate to name a few). Lerche brings his old-fashioned pop melodies to Schubas (with opener JBM) just a week after his latest effort, "Heartbeat Radio." 3159 N. Southport; Lakeview. Saturday. 7 p.m. All ages. $15.
CAT FASHION SHOW: Chicago drag queen Miss Foozie (who never seems to keep her mouth closed) hosts Tree House on the Cat Walk, a hair and fashion benefit show for the Tree House Humane Society that takes place at Spin. A silent auction including Cubs and White Sox tickets also takes place for those not interested in the runway. 800 W. Belmont Ave.; Lakeview. Saturday. 7 p.m. to 10 p.m. $20.
ROAD WARRIORS: The bicycle scavenger hunt Urban Assault Ride hits the streets this Sunday. Teams of two begin at Murphey's Bleachers in Wrigleyville and then make their way to various checkpoints (with two mystery locations) throughout the city. 3655 N. Sheffield Ave.; Wrigleyville. $30-$65 per person, and includes an American Apparel T-shirt, a draw string backpack, snacks, raffle tickets, and New Belgium beer. 9 a.m.
STEVE ALBINI, AUTHOR? Kentucky Chrome Revue's Brett Eugene Ralph reads from his latest book of poetry, "Black Sabbatical," at Quimby's, but the biggest surprise is that local producer and Shellac frontman Steve Albini will also be reading some of his short fiction. Who knew he wrote short fiction? 1854 W. North Ave.; Wicker Park. Sunday. 3 p.m.