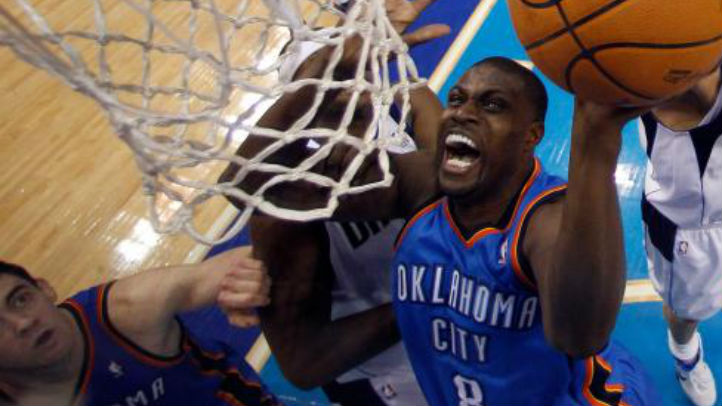 Nazr Mohammed's signing with his hometown Chicago Bulls was met with displeasure by fans still lamenting the loss of Omer Asik. But after three preseason games, Mohammed has proven to be a solid acquisition, despite the team's 1-2 record.
The 14-year veteran has averaged 9 points, 9.6 rebounds and 1.3 blocks while shooting .434 percent from the field in just over 21 minutes of playing time on the floor. His presence around the team can be viewed as nothing short of positive and his play thus far could be attributed to the simplicity of being in a "comfortable" environment.
"It's a great feeling [being at home]. It's something about when you wake up and you feel comfortable," said Mohammed after last Monday night's exhibition opener against the Memphis Grizzlies. "You go to a restaurant or you go out and walk around and you see somebody you actually know. It's different from being in another city. But I'm fortunate to be at home playing and I want to play well and I want to win games."
Tom Thibodeau complimented Nazr after practice on Monday and praised him on what he brings to the team.
"I think he's played very well," Thibodeau said to ESPN Chicago. "Just his ability to execute. Offensively, he's a very good screener, tough on the offensive boards, catches the ball deep in the paint. He's done very good offensively. And defensively, his size at the rim is a big factor for us. So I'm very pleased with how he's played, and I think he can play better, but he's been everything we thought he'd be."
Mohammed has said he'd like to end his career in the place where it all started. He first made a name for himself in high school at Kenwood Academy, and to retire with the Bulls would be a symbolic gesture of coming full-circle with the game of basketball.
"That's my goal [to retire here]. When I decided to sign this summer, my goal was to finish up here. That's always the goal."