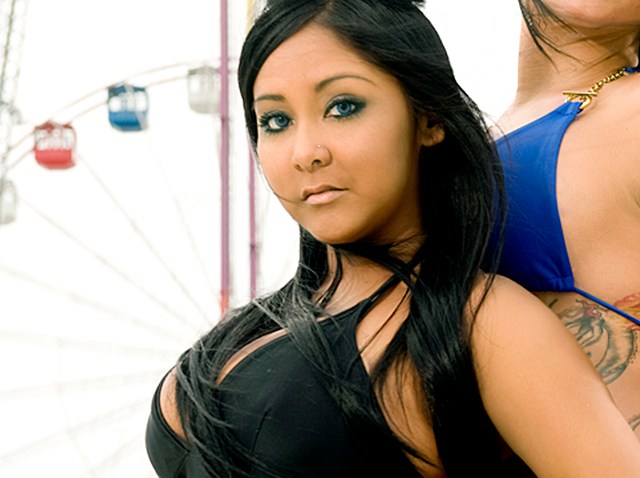 Brace yourself for more fist pumps, poofy hair and hopefully, no punches thrown.

Three "Jersey Shore" cast members are scheduled to be in Chicago this week.

The shenanigans begin on Thursday with an appearance by Ronnie and Sammi at McFadden's Restaurant and Saloon (1206 N. State St.). This is the same pair who hooked up on the show, but have since broken up as announced by Sammi on "The Today Show" this week.

Can you say potential drama?

McFadden's will throw a "best poof" contest for the gals and a "best fist pump" contest for the fellas.

The pair is expected to show up around 10 p.m. Tickets are $25 for guaranteed admittance.

Perhaps the show's most popular cast member will be in town Friday night when Nicole "Snooki" Palozzi appears at Manor nightclub (642 N. Clark).

Details are sketchy as to what exactly Snooki will be doing, but if we get lucky, we may witness some spontaneous dancing and/or cartwheels. She's expected to show up around 11:30 p.m.

All of the cast members should be in a good mood this week after inking new contracts with MTV that include a substantial pay raise. A second season will start shooting next month at an undisclosed warm location.