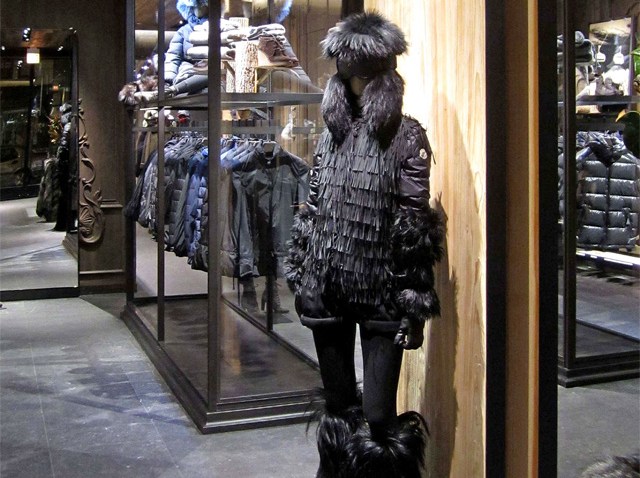 Just in time for the bitter cold weather that is surely right around the corner, Oak Street opens its arms to yet another store. This time, it's Moncler, a world renowned boutique featuring luxury cold weather wear like vests, coats and ski resort wear.
Chicago
is the most recent city to score thisboutique, with other existing stores in major fashion-heavy cities like
Paris
,
Milan
,
London
, Hong Kong and New York, as well as a slew of exclusive winter resorts in ski havens like Aspen.
Inside the intimate space, you'll find products for men and women in addition to an accessories collections,
Moncler V
, Moncler S and Moncler
Grenoble
.
The space itself -- designed by
Gilles & Boissier
-- is a combination of blue stone on the walls and ceilings and carved French wood paneling with raised floral motifs.
Sure, we don't have snow on the ground yet, but one look at these clothes and we're ready to battle a snowstorm. Stylishly, that is.
Kim Peiffer is the founder of The Glow List, an online magazine dedicated to fitness, beauty, healthy living, spa and travel.