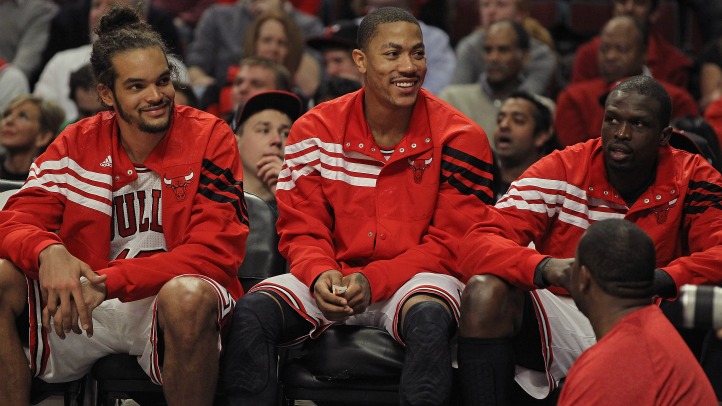 Tom Thibodeau made the unprecedented call to cancel today's Bulls shootaround before they face the Indiana Pacers later this evening. Is it a sign that Thibs is easing off the pedal just a bit now that his team has clinched the No. 1 seed in the Eastern Conference for the second consecutive season?
Thibodeau has also said that he won't play his stars extended minutes in tonight's game but that, of course, remains to be seen. Thibs wants to win tonight's game, no question about it. If the contest against the Pacers turns into a tight-knit affair, you can expect him to play his key guys.
But read on for more on Thibodeau cancelling shootaround, a preview of Wednesday night's game, how Chicago dominates in the 4th quarter and more.