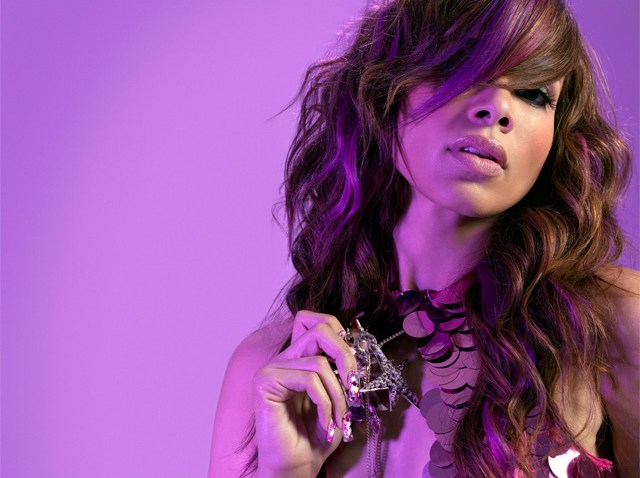 Music insiders have been predicting for awhile that local rapper Kid Sister was ready to blow up, and finally, after plenty of mixtape buzz and hit singles, the mainstream will see what she's all about when her long-delayed album, Ultraviolet, is released on Tuesday.
Kid Sister, 29, whose real name is Melissa Young, was born in Chicago Heights, raised in south suburban Markham and studied film at Columbia College.
The first single from the album is called "Right Hand Hi," which she performed Friday on the Jimmy Fallon Show, her first national TV appearance.
Superstar Chicago DJ/producers Flosstradamus, one-half of which includes her younger brother, also appeared with her for the Fallon performance.
Young told the Sun-Times that she wants to be known as a "great rapper, period, instead of as a great female rapper."
The new CD also include a version of Pro Nails, a song that received a great deal of air play when Kanye West dropped a verse and released it on a mixtape.
See what all the buzz is about for yourself when Kid Sister and Flosstradamus perform on Black Wednesday, Nov. 25 at the House of Blues. (Tickets)