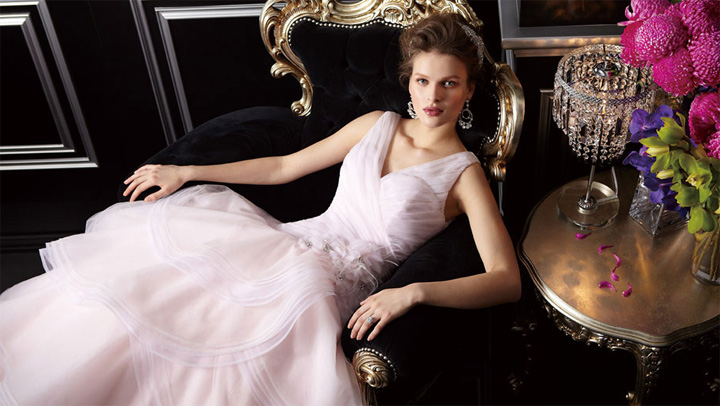 Brides-to-be now have another option when it comes to planning their wedding. You can now get it all done in one space.

Jasmine Galleria in Lombard, IL is a sweet combination of in-house services such as event planning, coupled with the clothing you'll need for the big day -- mainly that dress.
Other products and services including décor, floral, photography, beauty, entertainment, complimentary event coordination and more, without ever leaving the space.
"We are the first store of its kind in the country. One of our event specialists arranges all of your vendor meetings under one roof in one day," Jasmine Galleria's Allison Paschold says. "Brides still have the freedom to choose from a variety of caterers, bakers or photographers, but the convenience we offer is unlike anything elsewhere. Our goal is to create the ultimate dream experience for our brides-to-be."
Other cool features include an interactive runway and a full bar to help take the edge off. Patient husbands-to-be can kick back while watching the 80-inch television and sipping a cocktail while their lady gets her shop on.
After all, planning a wedding is supposed to be fun, right?
Stop by on August 18 for a grand opening party with CS Magazine.