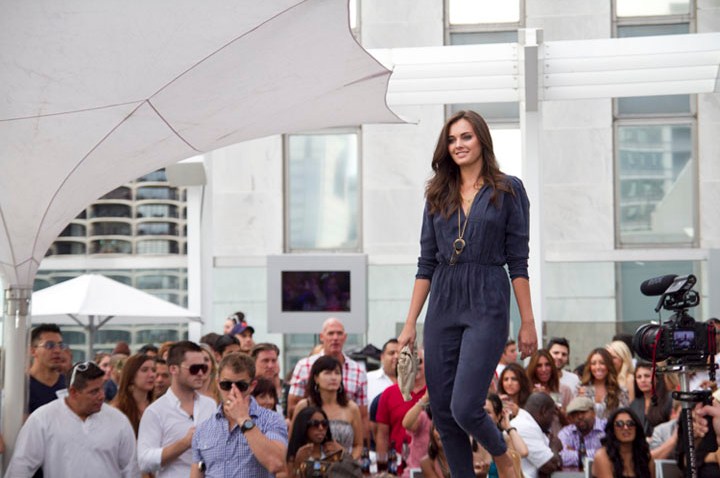 One of Chicago's sexiest rooftop lounges is taking it up another notch this summer with a stylish fashion series.
The ROOF Runway series at theWit Hotel showcases emerging Chicago designers and brands the second Thursday of the month through October.
On July 12th, designer Jim Mullen's JM Couture Wet Collection hits the 27th floor runway at 7 p.m.
ROOF mixologist Johnny Abens will create a specialty cocktail designed around each featured collection such as "Sex on the ROOF" for the JM Couture show.
The rest of the summer schedule looks like this:
RSVP in advance for each show here.