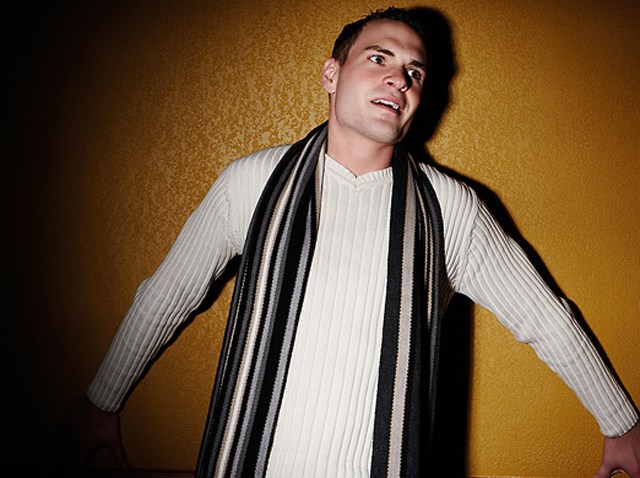 You've been stone cold busted. No amount of lying is going to get you out of this one, so it's time to find a place to cool your heels while you're significant other -- hopefully -- cools off.
Easy Tiger, there's help out there for you.
It seems as though with every dawn of the new day spawns another scandalous act of celebrity infidelity. And when it's not a shocking scandal, it's even worse; in the form of PDA-loving celebs who can't keep their hands off each other and need to renew their vows to prove it. In fact, both instances have become such commonalities, businesses have taken notice.
Enter two the new packages at Chicago's Hard Rock Hotel that caters to behavior of ill repute.
In the first corner, we have the "Love on the Rocks" package for those who have screwed up big time (we're talking Jesse James-style), and landed themselves in the doghouse. It includes limo pickup from the airport or your home, a much-needed bottle of Jack Daniels upon arrival to your private suite, and a one-hour private consultation via Skype with a relationship expert or divorce attorney (your choice, you lucky dog). Then get comfort food in the form of delivery from any restaurant in the city to ease the pain of your actions, and distress with an in-room massage. Easy on the happy endings sailor, that's what got you in trouble in the first. place.
The next day, wallow in your sorrows (and your J.D. hangover) with a late checkout, and don't forget to use your online gift certificate to 1-800-Flowers to try and win her back. All this special treatment can be had for the cool price of $1,500 per night.
In the other corner, the Hard Rock wants to reward those who've actually been faithful. In fact, we applaud you, even if your PDA is completely over the top. So get a room -- literally. Celebrate your love with the hotel's "Rock 'n Renewal." package. Renew your vows a la Heidi Klum and Seal or Tori and Dean with a special night or weekend. It includes a limo, Cristal champagne in a private suite, and dinner reservations at a top-tier resto with VIP seating. Then turn things up a notch with an in-room couples massage, a $300 shopping spree at Victoria's Secret and a consultation with a jeweler to buy a little bling.
And doon't even think about bringing your mistress.