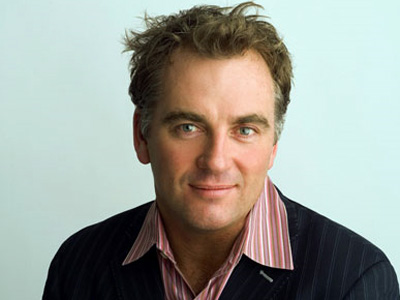 Runway trends come and go like high-profile relationships, but little did we know that faster than you can say "jeggings," our haircut may be on the outs as well.
Never fear, because this week celebrity runway stylist Rodney Cutler storms into Chicago, scissors and hairspray in tow, to introduce new looks for spring and fall.
What does this dude know about hair? A lot more than you would think.
Cutler
has coiffed such famous tresses as
Rachael Ray
, Jamie King,
Liev Schreiber
and Fergie (yes, really). He also gives dudes his two cents every month in his column for
GQ Magazine
.
For one day, you can have him run his talented fingers through your tangled locks. This Thursday from 11am-6pm, Cutler will be on hand at
Ulta Salon on State Street
to showcase modern class cuts, a.k.a. the latest trends in hair-cuttery (think looks sported by Gwynth Paltrow,
Hilary Swank
and Chalize Theron).
Guests who book an appointment will receive their choice of a Modern Classics haircut ($75) or hair color ($80) with an Ulta Designer. Then Cutler will swing by and add his magical finishing touches. While he's tousling you into perfection, pimp him for hair advice and delve into the world of celebrity hairstyling with him.
Appointments are recommended and can be made by calling 312.279.5081.