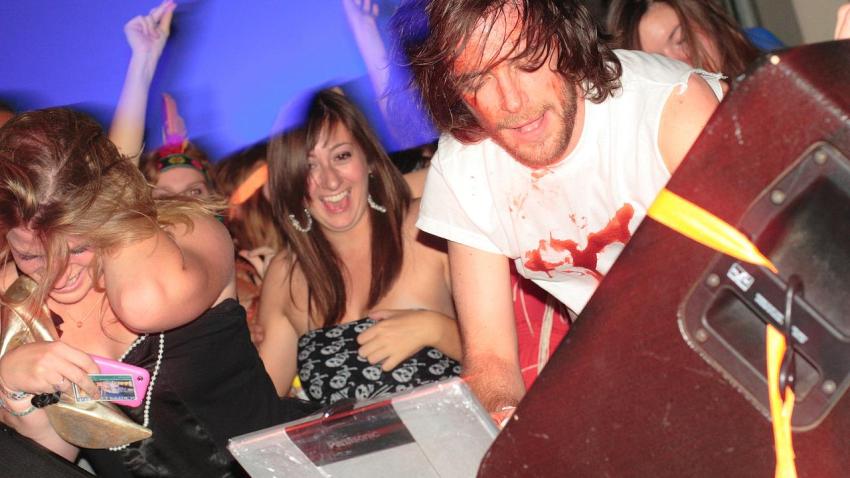 MUSIC AGGREGATION: Girl Talk's Gregg Gillis has proven to be the Leonardo DaVinci of the mash up, weaving top 40 songs together in a way that makes them more enjoyable with each listen. Girl Talk plays the Congress Theater, with openers Grand Buffet and Hearts Of Darkness. 2135 N. Milwaukee Ave.; Logan Square. 9:30 p.m. $35 (Sold Out). 17 and older.
UPSIDE DOWN ADVENTURES: The Music Box celebrates New Year's Eve with The Poseidon Adventure, which stars Gene Hackman, Ernest Borgnine, and Shelley Winters. The screening will run in sync with the film, so moviegoers and the characters in the film will ring in the new year at the same time. 3733 N. Southport Ave.; Lakeview. 11 p.m. $20.
SHE-RA WASN'T SO BAD: Canadian noise-band Crystal Castles bring their high-powered electronic riffs to the Logan Square Auditorium. DJ Alek Zelenka, Midnight Conspiracy, Pretty Good Dance Moves, and Jordan Z open. 2539 N. Kedzie Boulevard; Logan Square. 8:30 p.m. $50. 17 and older.