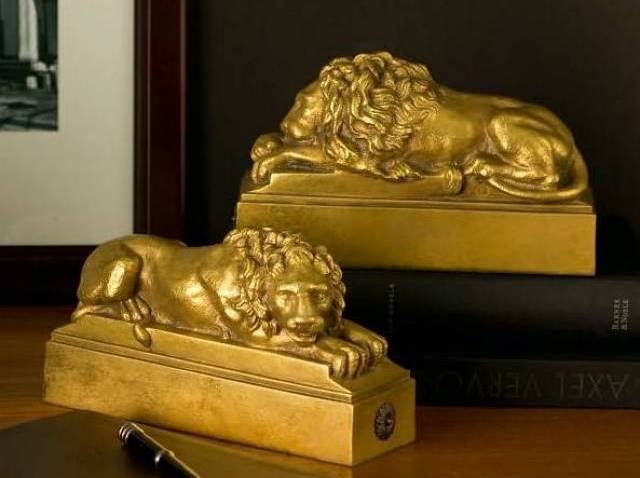 HEAR ME ROAR: Keep book collections stored safely between these Gilded Resting Lion Bookends; they're modeled after those iconic lions that guard the entrance to the New York Public Library, perfect for the true book worm. Available at Barnes and Noble.
MUST-HAVE BAUBLES: Take 40 percent off earrings, necklaces and other styles over $100 now through Tuesday December 1 at
Jess LC
. Plus, we hear she has a new Soc Chic necklace that's been getting some attention. See her collection
here
.
GOLDEN TRIANGLE: There's never a short supply of odds and ends for the home at
The Golden Triangle
; and with the holiday market happening, features silk scarves, pillow covers, jewelry, and more between $10 and $1,000, you can score items like this
Neolithic Pottery Tripod Jar with Handle
for less. Now through December 31st.
COSMETIC FREAK: Head to
ULTA
on State Street (114 S. State St.) now through December 31 and get a professional make-up application plus a hair consultation with blow dry service for $50 To schedule an appointment, call 312-279-5081.
ulta.com