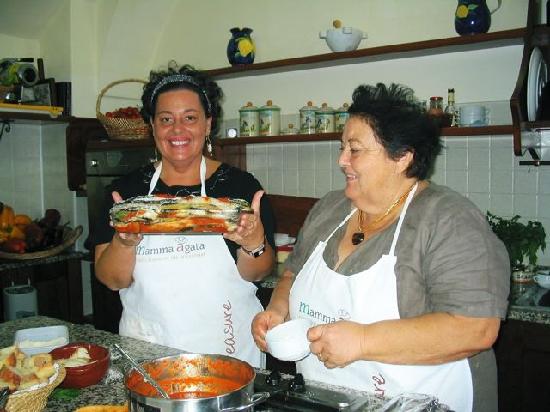 It's not every day you get to experience first-class Italian cooking without getting on a 10 hour flight overseas.
But on Tuesday, you have a chance to do just that. Chiara Lima, daughter of legendary Italian chef Mamma Agata (who has impressed celebs like Pierce Brosnan, Elizabeth Taylor, Jacqueline Kennedy and Humphrey Bogart with her cooking) , is launching her cookbook "Mamma Agata" which will finally unveiling her family's famous, traditional Italian recipes stateside for the first time.
Get in on the action firsthand with
Mamma Agata
and her daughter, who will be at
Phil Stefani's
restaurant, who is hosting the pair as they teach
Chicago
cooking fanatics all the essentials from their new cookbook with a demonstration.
After you learn how to perfect that meatball and make the perfect pasta dish, sit back and relax while enjoying a four-course dinner paired with wines. The event, which includes the demonstration, dinner, and copy of "Mama Agata" signed cookbook, retails at $125 per person.