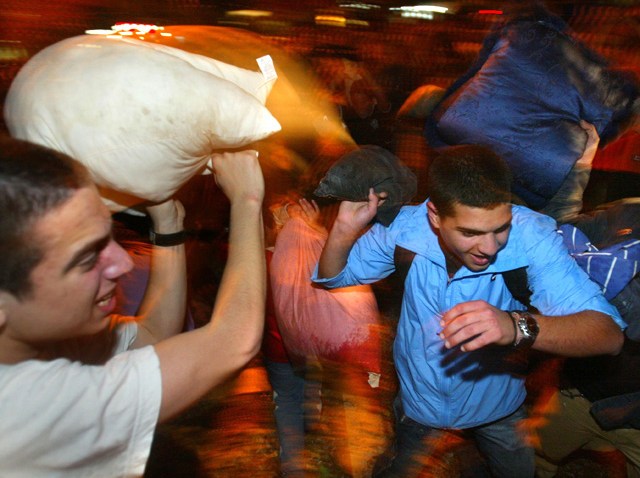 Pillow fighting has become a annual movement. Seriously.
On Saturday, also known as Pillow Fight Day 2010, dozens of Chicago's slumber party set converged on the plaza outside NBC Chicago's Studio 5 along with people from more than 150 cities around the world to fight with pillows.
Feathers were flying in Madrid. Syndey. Warsaw. New York. And Chicago.
The annual event is intended to create urban playgrounds that cater to a "global community of participants."
And there were rules.
Do use a soft pillow, don't swing too hard, do take off your glasses and don't hit people with cameras.
"You need to look for the weak ones," Francis Co told the Los Angeles Times regarding thei event in their city.
"If you want to hit a lot of people, stay on the rim," Phil Holland told the paper, adding another important piece of advice. "Don't inhale the feathers."
Last year, Chicago police shut down the event at the Art Institute of Chicago just 20 minutes into it after receiving 911 calls. Seems the group forgot to get a permit.
"They were causing a disturbance on the public way as part of a non-permitted event. They were told to stop and refused to so," CPD Officer Dan O'Brien said.