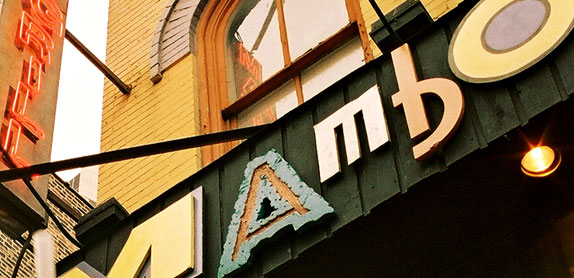 After 14 years on a bustling stretch of Clark Street in River North, Mambo Grill (as we know it) will close on March 31. The enduringly popular Pan-Latin spot is set to re-open sometime this summer in a brand-new location at 410 N. Wells St., just two doors north of Kinzie Chophouse, owner Susan Frasca's other restaurant venture.
Frasca, president of Frasca Hospitality Group, which owns and operates both Mambo Grill and Kinzie Chophouse, says the situation isn't at all how she planned it. Due to her landlord refusing a lease extension, Frasca is forced to shut the doors on the current Mambo Grill and lay off employees temporarily until the new location is up and running.
She remains hopeful about the future of Mambo, however (great news for die-hard fans of those mind-blowing mojitos!). The new and improved Mambo Grill will feature an expanded menu and a 50 percent larger space to accommodate the big parties the fun, upbeat restaurant attracts. Frasca also designed the new space herself and says that she'll be posting updates about the new location's progress, including an opening date, on the Mambo Grill Web site. In the meantime, call 312-467-9797 for your last hit of Mambo for a few months.
Copyright FREEL - NBC Local Media