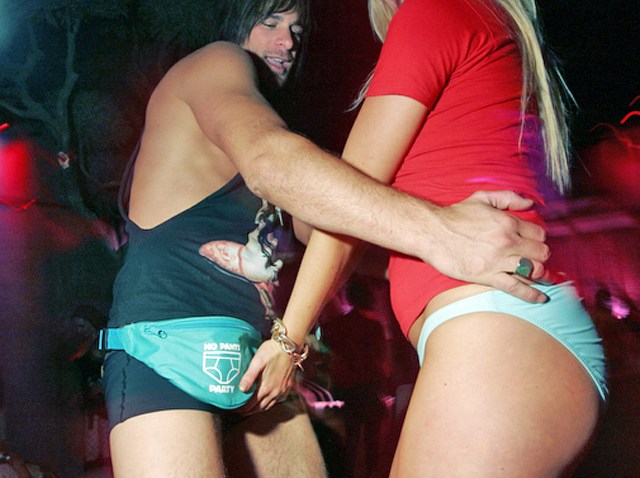 There's nothing like a theme to make a nightclub bash a little different from the norm -- see the various white, '70s and even country club parties we've witnessed this summer.

But it's safe to say that not many people have successfully pulled off -- literally -- a no-pants party. Until this weekend.

It this sort of thing intrigues you, head to the Skybar-Chicago (2242 N. Lincoln) on Sunday for the fourth annual No Pants Party.

You can't help but be a little intrigued by promises of "hot dancers" and "fun surprise guests" who we can only assume will arrive sans pants. But thankfully you don't have to actually arrive pantless because there's a free pant check at the door.

If you need some liquid courage to help you stand around in your skivvies, drink specials like $2 PBRs, $5 Jameson and Patron Shots and $100 Grey Goose and Patron bottles should help.

There's a $10 cover, which is actually pretty cheap compared to other places around town you can go to see people take their pants off.

Keep in mind this is a gay-friendly event, so don't stay home if you're sensitive about who's checking out your stuff. You might want to check out Crobar on Sept. 26th for their own No Pants party, which will probably be inundated with plenty of Ed Hardy lingerie.

Hip-hop/pop/soul duo God-Des & She will be performing live at the Skybar event -- but it sounds like there's already going to be plenty of entertainment to go around.