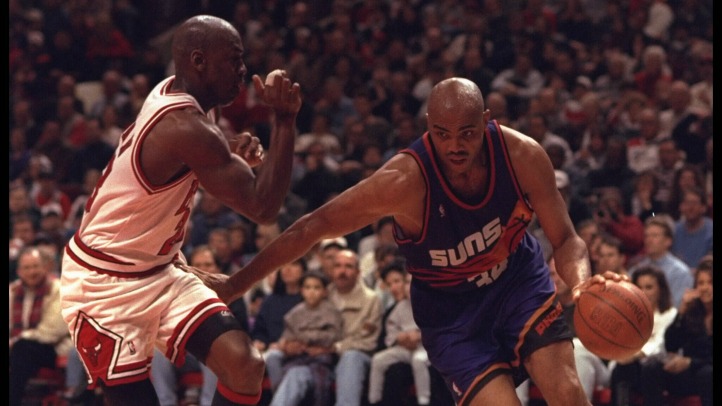 The discussion on whether LeBron James can be better than Michael Jordan is back, and guess who's fueling the debate?

Yes, the opinionated and outspoken Charles Barkley once again says James could someday surpass Jordan and be better than 'His Airness' by the time LeBron's career comes to an end.
According to ESPN, Barkley made this comments in the first episode of NBA TV's "Open Court," back for its second season. The show features former NBA players — who also work for TNT as television analysts — going back and forth on various topics in a round-table format.
"I do think he can be better than Michael," Barkley said. "I thought I would never compare somebody to Michael Jordan. But this guy, LeBron James, he does everything well. Michael did everything well. LeBron James is just bigger, stronger, faster. That's the only difference."
The debate is nothing new. Jordan often is regarded as the greatest player of all time, but James and his freakish God-given gifts and abilities have made many think he could someday surpass the former Chicago Bulls superstar.
LeBron is coming off a summer where he won his first NBA Championship with the Miami Heat and won a gold medal at the 2012 Summer Olympics in London. After many years of falling short in the postseason and the subsequent attacks on his mental strength, the feeling is that these triumphs could be the spark to propel James past Jordan in the "GOAT" conversation.
Statistically, James is without question the greatest player that we've ever seen, but any conversation about who is the greatest ever — at least in the modern era of basketball — begins and ends with championships won. In a team sport where individuals receive all the glory, the greatest players are judged by how many times they can lead their team to the mountain top.
And LeBron James, for as great as he is, still has a long way to go in catching MJ in that regard.