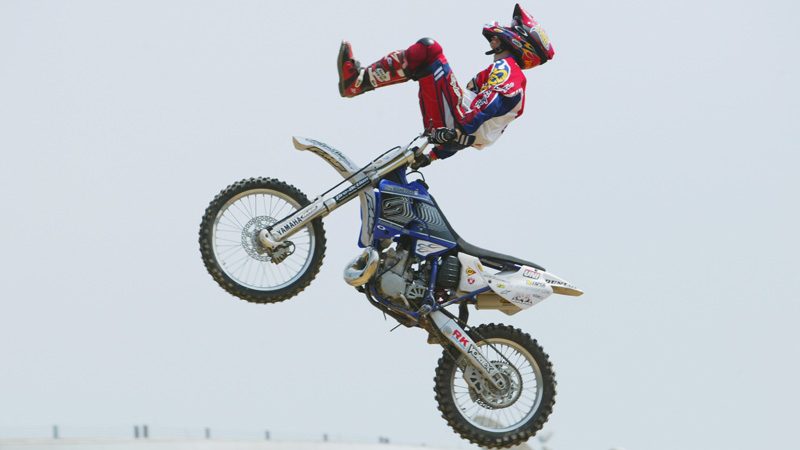 More than half a million people are expected to watch BMX superstar Ronnie Renner attempt to break his own Guinness World Record for the highest air reached on a motorcycle on Saturday.
It's all part of the Venetian Night festivities, and will go down at Grant Park's Butler Field (100 S. Lake Shore Drive) between 6 - 7 p.m.
Renner set his original quarter-pipe big air world record by jumping 59 feet, 2 inches last summer. This year, he will attempt to beat this record by launching sky-high onto a massive custom-built steel landing ramp measuring 64 feet wide and 30 feet tall.
Renner is a respected freestyle motocross veteran whose credentials include a gold medal in Step-Up at the 2007 Summer X Games and the Step-Up world record.
TheChiGuide: When Renner was asked "Why Chicago to beat this record?" his response was fairly simple. He said, "Why not? While I was thrilled with being able to set the initial world record last year, I know I can push myself to achieve a better height, and Chicago is one of the best places to be in the summer. Plus it added another component to my training regimen – I need to train my stomach to prepare for Chicago cuisine, especially the deep dish pizza."
Jessica Joseph is a contributing writer for TheChiGuide.com.