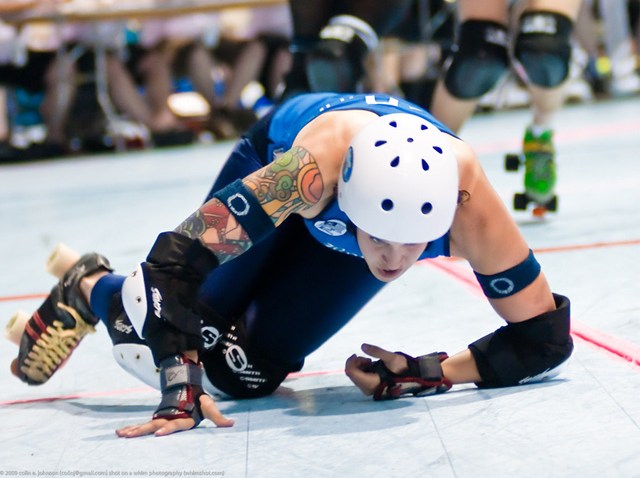 There's only one thing better than watching a bunch of girls pound the crap out of each other on wheels -- strapping on a pair of skates and participating yourself. Here's your chance, ladies.

The Windy City Rollers are hold tryouts on November 7 for new players to join its gang of hard-skating, brash roller gals.

The team is part of the Women's Flat Track Derby Association and competes against squads from all over the country.

Players must be over 21 and have health insurance, which is probably the most important aspect judging by a quick glance at some of the injuries the current players have incurred on their Web site bios. We're talking about separated shoulders, torn knee ligaments, broken collarbone and more than a few broken fingers.

If that's not enough to scare you off, then be prepared to undergo a fitness test, skating ability test and an interview about your availability and skills.

And start thinking about an awesome nickname. Beth Amphetamine, Eva Dead and Blossom Bruiso are already taken.

Still up for it? E-mail tryout@windycityrollers.com for more details.