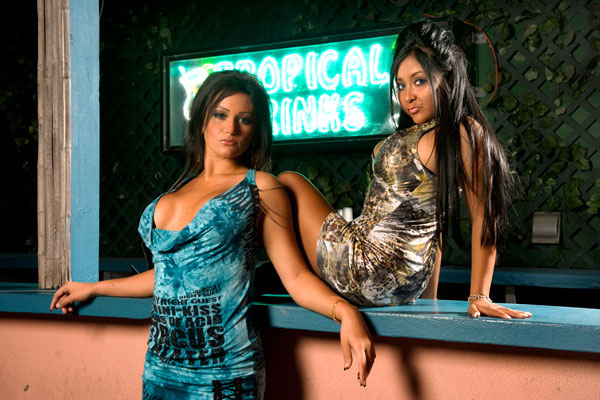 It only makes sense that "Jersey Shore"'s resident den mother, Jenny "J-WOWW" has also decided to hit Chicago on Friday night, agreeing to appear at River North nightspot RiNo. Someone's going to need to keep some semblance of order with cast members from the hit MTV reality show scattered all over town.

For those of you keeping track at home, Snookie will be holding court at Manor, and Mike "The Situation" and Pauly D will be fist pumping their way through Lumen nightclub.

Not that Jenny, who's scheduled to be at RiNo from 11 p.m. to 4 a.m., always sets the best example, but when it comes to this gang of misfits, she'll have to do.

If you're wondering what to expect, her MTV bio provides a clue:

When Jenni walks into a bar, the guys yell "J-WOWW!" She may have a boyfriend, but down at the Jersey Shore all bets are off. Impulsive and spontaneous, Jenni is a party girl with zero self control. Wherever she goes, drama is sure to follow. But under her tough exterior there is a softer side which makes her the resident big sister.


J-WOWW's appearance means that exactly half of the "Jersey Shore" cast will be in Chicago this weekend. Let's hope there's enough hair gel to go around.