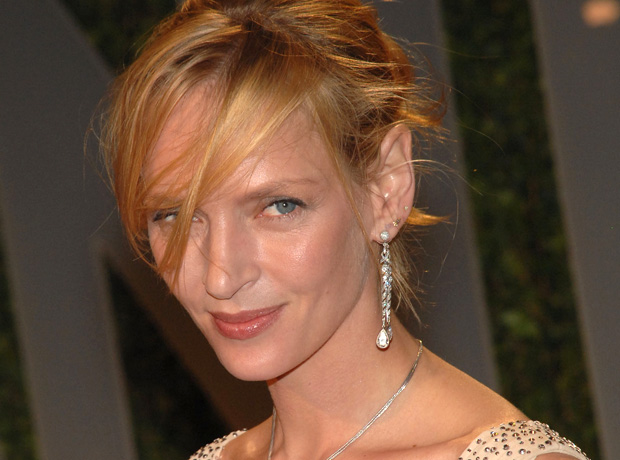 Tonight, the About Last Night crew goes Jessica Alba hunting. The Hollywood hottie's in town filming Little Fockers.
Also glamming her way through Chi is Uma Thurman, who's in town for the premiere of her own flick, Motherhood.
We're going to try and catch up with both. Catch up with us and we'll put you on film, kid. Here's the plan:

Catching up With Uma
The Chicago International Film Festival kicks off tonight with a showing of the opening night feature, "Motherhood," starring Uma Thurman playing a frazzled Manhattan mother trying to find time to chase her aspirations as a writer. Thurman will walk the red carpet at the AMC River East 21 (322 E. Illinois St.) at about 6 p.m., along with director Katherine Dieckmann, before the pair introduces the film. Due to overwhelming demand, a live feed of the intro will be piped into a second theater. Click here for festival ticket information or just show up and gawk behind the velvet ropes.

Where the Fashionable Boys Are
If you're a fashion-focused guy who's tired of going to all these fashion shows and not seeing anything on the runway you like (aside from hot female models), this event is for you. The Nordstrom Guide to Men's Style is CS Magazine's exclusive fall fashion event. The second floor of Nordstrom's Michigan Avenue store will be transformed into a cocktail party with a live DJ and a team of stylists available to assist guys in finding that perfect look. The highlight will be a fashion show that kicks off around 6:30 p.m.

Maxwell Rocks Well
Fans of neo-soul R&B superstar Maxwell waited a long time for the singer to come off hiatus and return to the singing scene. His long-awaited album BLACKsummers'night dropped this year and tonight he brings his shorn locks to the United Center. Expect to see more than a few screaming ladies who bought that CD, and fellas who bought it too (claiming they got it for their sister), to pack the stadium. Chicago rapper Common and singer Chrisette Michele open the show. Tickets are still available.