Newly released video from surveillance cameras at a Burger King restaurant, near the scene where 17-year-old Laquan McDonald was fatally shot by a Chicago police officer last year, confirms that the video is missing 86 minutes, including the moments when McDonald was shot.
The video was obtained by NBC5 in response to a Freedom of Information Act request and shows recordings from inside and outside the restaurant, which was located fewer than 100 yards from where McDonald was shot.
The 86-minutes of missing video runs from 9:13 p.m. to 10:39 p.m. Chicago police officer Jason Van Dyke fired his first shot at 9:57, according to charges.
Prosecutors who charged Van Dyke with first-degree murder in the case have said there is no evidence that the video had been tampered with. State's Attorney Anita Alvarez insisted it had been thoroughly investigated.
Photos Show Officer at Burger King Night of McDonald's Death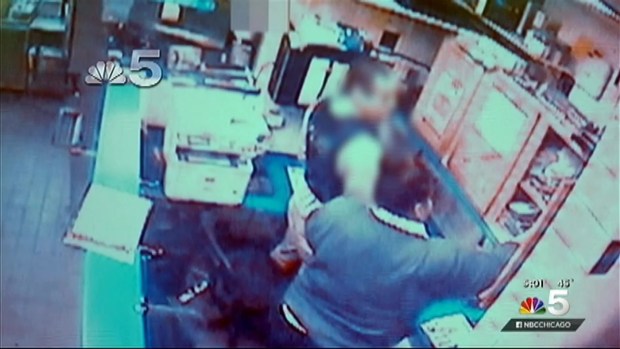 On the night of the Laquan McDonald shooting, Chicago police entered the nearby Burger King restaurant to see what its security cameras captured. When they left, the store official said, the security video was missing. Now NBC 5 News has obtained screen grabs of what appears to be at least one police officer in the Burger King at what appears to be a computer terminal that night. NBC 5's Carol Marin reports.
(Published Monday, Nov. 30, 2015)
"Forensic testing was done on the Burger King surveillance system to determine if anyone tampered with the evidence and the testing did not reveal any such evidence," she said.
When asked who did the testing, Alvarez replied, "That's all I'm going to say on this."
Former police Supt. Garry McCarthy said there appeared to have been technical difficulties.
NBC5 News first reported on the missing footage in May after a district manager at the restaurant claimed Chicago police officers came into the restaurant moments after the shooting and deleted footage.
The surveillance video released Friday shows an officer in a bulletproof vest sitting at a desk in the back of the restaurant while another officer paces behind him. At one point, the officer appears to use his phone to either snap a photo from the screen or compare the video with an image on the phone. Other exterior cameras reveal a normal evening unfolding at 9:13, with the blue mars lights of squad cars blazing when the video resumes at 10:39.
The manager, Jay Darshane, said all cameras and video recorders were on and working properly the night of the shooting.
Questions Remain After Firing of Police Supt. McCarthy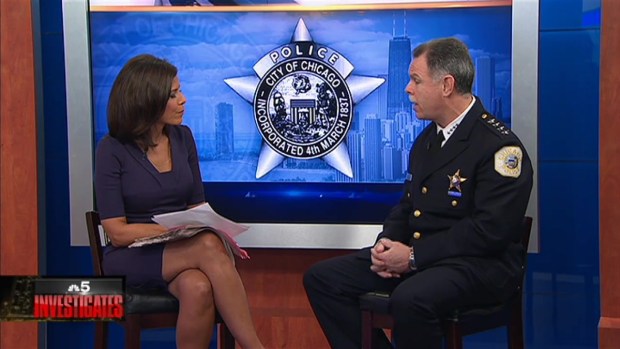 The dismissal of Police Superintendent Garry McCarthy closed the door on his four and a half years as Chicago's top cop but left open questions first raised by NBC 5 Investigates. Chief among the questions: why was there no audio on any of the dash cam video; and what happened to the 86 missing minutes from the surveillance cameras at the Burger King just yards away from where LaQuan McDonald was shot? NBC 5's Carol Marin reports.
(Published Tuesday, Dec. 1, 2015)
"We had no idea they were going to sit there and delete files. I mean we were just trying to help the police officers," Darshane said.
When asked if he was sure they deleted the files, he said, "yes."
Acting Police Superintendent John Escalante echoed the State's Attorney's stance that the video had not been tampered with.
"I know there is still an ongoing U.S. Attorney investigation," he said. "I'm sure they're looking at that as well, and hopefully when all is said and done, that will also show that there was no evidence of tampering with the Burger King video."
Dashcam video showing McDonald's shooting was released late last month, but the video was missing audio. Shortly after, four other dashcam videos were released, also missing audio.