Devin Hester is proud of his affiliation with the University of Miami. In April, he returned to his alma mater for the spring game and still has close ties to the Miami area. Now, that affiliation has him in the center of a scandal that has erupted at "The U."
Tuesday night and Wednesday morning, Hester denied comment about a Yahoo! Sports report that uncovered thousands of dollars in cash and other benefits given to Miami athletes over the past decade by a now-jailed booster. One of those athletes was Hester, who played for Miami for 2003-05.
He was reportedly given cash gifts, rims for his car, drinks, VIP access to nightclubs, meals, clothing, Miami heat tickets and jewelry. The report also says he was given "bounties" for different feats that he accomplished in games, including:
$1,000 total for a 97-yard kickoff return for a touchdown ($500) and an ensuing celebration penalty ($500) in a 38-33 win over Florida on Sept. 6, 2003; $2,500 total for two punt returns for touchdowns ($1,000 each) and one celebration penalty ($500) in a 48-0 win over Louisiana Tech on Sept. 18, 2004; $2,000 total for two return touchdowns (including one called back by penalty) in a 41-38 win over Louisville on Oct. 14, 2004; $1,000 total for a kickoff return for a touchdown in a 45-31 win over N.C. State on Oct. 23, 2004; and $1,000 total for a missed field goal returned for a touchdown in a 27-10 win over Florida on Dec. 31, 2004.
It's no surprise that Hester would be such a whiz at returning kicks for touchdowns when he knew he had thousands of dollars waiting for him in the end zone.
The booster's actions break at least four major NCAA rules. Hester didn't respond to Yahoo! Sports when asked about the gifts.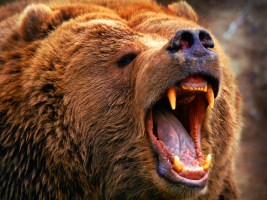 Check out Grizzly Detail: NBCChicago's Bears blog features videos, photos, news, commentary and more. All the Grizzly Detail is right here.Bear Down, Chicago.