The NFL fined Bears Defensive End Julius Peppers $5,000 for a hit on Matthew Stafford.
Unfazed, the big pass rusher says he would do it again.
"My hand got high. I'd do the same thing again. I'm coming around his body to swipe the ball, and my hand hit his head.''
That statement made us as giddy as when we see no traffic on the Eisenhower. HE'D DO IT AGAIN. He's not a dirty player, and when he screwed up and hit Stafford in the head, he owned up to it and opened his checkbook.
At the same time, this is why the Bears paid so much cash for Peppers. He wants the ball. He wants to sack the quarterback, and he wants to force a fumble on every single play.
Peppers has seven sacks in his career against the Cowboys. If he shows the same aggressiveness towards Tony Romo as he did against the Stafford, then expect for him to add to the total.
(And maybe have to pull out that checkbook again.)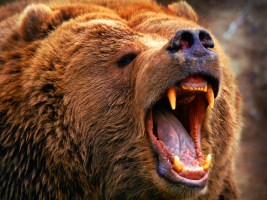 Check out Grizzly Detail: NBCChicago's Bears blog features videos, photos, news, commentary and more. All the Grizzly Detail is right here.Bear Down, Chicago.
Published at 12:05 PM CDT on Sep 17, 2010 | Updated at 12:35 PM CDT on Sep 20, 2010