Vi Nguyen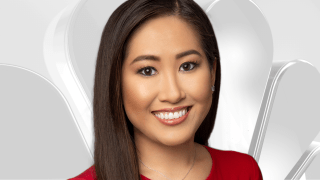 Vi Nguyen joined NBC 5 Chicago as a general assignment reporter in October 2020. She previously worked at CBS Chicago where she covered stories for the morning show.
Prior to moving back to Chicago, she reported for the nightly newscasts at WISH-TV in Indianapolis, Indiana. During her time in the Hoosier state, she covered a wide range of stories from human interest to crime, including the high profile disappearance and murders of Delphi teens Abby Williams and Libby German.
Her reporting career began at WTVO/ WQRF in Rockford, Illinois, where she learned how to shoot, write and edit. She also reported at stations in Kansas and Oklahoma.  
Originally from California, Nguyen's family moved to the southwest suburbs when she was in middle school. She graduated from DePaul University with a degree in communications and a minor in biological science. She's a proud board member of the Vietnamese Association of Illinois.
In her spare time she likes to read, watch reality shows and cheer on the Green Bay Packers.