Mary Ann Ahern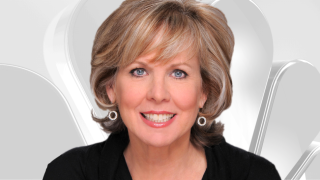 Mary Ann Bergerson Ahern joined NBC5 News in March 1989 and was named Political Reporter in 2006.
On the political beat, Ahern has covered political campaigns from the White House to Springfield to Chicago. She witnessed the transitions from Mayor Richard Daley to Mayor Rahm Emanuel to Mayor Lori Lightfoot and traveled through the primary states for the 2008, 2012, 2016 presidential campaigns, just as she did in 1988 while a reporter in Atlanta.
She has covered presidential election nights from Texas, Boston, New York and Chicago and has covered presidential inaugurations from Washington, D.C.
Her reports on the NBC 5 News and on NBCChicago.com are closely followed locally and nationally. As well, Ahern follows the political goings on in Springfield and the Illinois delegation in the nation's capital.
She's gained recognition for covering the religion beat and has reported from Rome on the selection of Pope Francis, Pope Benedict's farewell and the 2014 canonization of pontiffs John XXIII and John Paul II. Over the years she covered Pope John Paul II's many trips including Cuba and several World Youth Day events. Ahern followed Cardinal Joseph Bernardin's final years, the selection of both Cardinal Blase Cupich and Cardinal Francis George, the beatification of Mother Teresa, and the Pope's emergency meeting with the American Cardinals on the priest sex abuse crisis.
Ahern is recognized for breaking many stories related to the Roman Catholic church. In 1991, she was the first reporter to disclose the priest sex abuse crisis that led to the Archdiocese eventually opening its files and creating a lay review board, a model that other cities followed.
In 1996 in Cuba, Ahern was one of the few American journalists allowed to report on Pope John Paul's trip to Havana over a 10-day period. She also traveled with Cardinal George to Mexico City to report on the feast day of Our Lady of Guadalupe.
Ahern not only reports for NBC Chicago, but is often selected to file stories for the NBC affiliates nationwide. Likewise, she is often called on as a panelist for political and religion media issues.
During her reporting career in Chicago, Ahern conducted the last television interview with actor and disability activist Christopher Reeve in October 2004, just days before he died.
Ahern has also covered everyday events from elections to snowstorms, from City Hall to Wrigley Field, from Princess Diana's visit to Chicago to the White House. She's known for enterprising stories about everyday people placed in extraordinary circumstances, like the Marine who had his purple heart revoked.
Before coming to NBC 5, Ahern was the political reporter for WXIA-TV in Atlanta, Ga., from 1985-1989. She served as reporter/weekend anchor at WEEK-TV in Peoria, Ill. from 1982-1985.
A native of Michigan City, Ind., Ahern graduated with a B.A. degree from John Carroll University.
While working as an English teacher at two Chicago-area high schools. She received her Master's degree in Education from Northeastern Illinois University, and another Master's degree in Journalism from Northwestern University.
She has several Emmy awards for news coverage and earned the Peter Lisagor Lifetime Achievement Award from the Chicago Headline Club in 2012.
Drop Mary Ann a line: maryann.ahern@nbcuni.com. She's also on Facebook and Twitter.