Lexi Sutter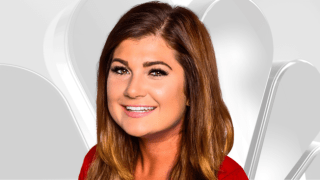 Lexi Sutter is an award-winning reporter who joined the NBC 5 team in June 2018.
Lexi worked for ABC 15 in Phoenix, Arizona before returning home to Chicago. While in Phoenix, she covered everything from Spring Training to wildfires burning across Northern Arizona. She also spent three years reporting in Kansas City. During that time, she won an Emmy award for exposing dozens of sexual abuse claims inside a local VA hospital, deployed to Guam with the Air National Guard, and followed the Kansas City Royals through two World Series runs.
Sutter got her first on-air job in Peoria, Illinois, near her hometown of Le Roy, Ill. She was the first reporter on the scene of a F-4 tornado in Washington, Ill., leading WMBD's coverage from the field. The news team won an Emmy and a national Edward R. Murrow award for breaking news. Lexi was also honored by the Illinois Broadcasters Association for a story she did about a 96-year-old man who wrote a song for his late wife. "Sweet Lorraine" became a viral sensation, breaking a Billboard record and making it into iTunes Top 10 list.
Lexi attended the University of Arizona, where she majored in journalism and double-minored in pre-health and business. She was a member of the Pi Beta Phi sorority, an organization she still donates her time to today.
When Lexi isn't working, you'll find her enjoying everything the Windy City has to offer. Games, concerts and countless festivals, Lexi is so thankful to be back in her favorite city and able to spend time with her family and friends.