Kate Chappell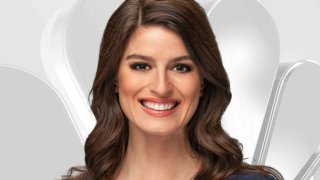 Kate Chappell is the Weekend Morning anchor and a General Assignment Reporter. She joined NBC 5 in December 2018.
Chappell comes from Milwaukee, Wisconsin where she anchored the nightly newscast at the CBS affiliate and was recognized for her work with several Wisconsin Broadcasting awards. Prior to Milwaukee, Kate spent several years in South Bend, Indiana as an anchor and reporter for the morning news at WNDU.
She graduated from the University of Wisconsin-Madison with a double major in Journalism and Political Science. Kate grew up in Wisconsin and is thrilled to still call the Midwest home.
Outside of work, Kate enjoys exploring the city with her family, including her beloved bulldog, Duke. She loves discovering new restaurants and traveling. Have a story idea? Email her at kate.chappell@nbcuni.com.
Connect with Kate on Social Media:
Instagram: https://www.instagram.com/kate_chappell_news/
Facebook: https://www.facebook.com/KateChappellNBC5/?ref=settings
Twitter: https://twitter.com/kchappellnews