Who'll be in the Kitchen With Obamas?
Two local chefs being considered for White House job
Monday, Nov 10, 2008 | Updated 1:33 PM CDT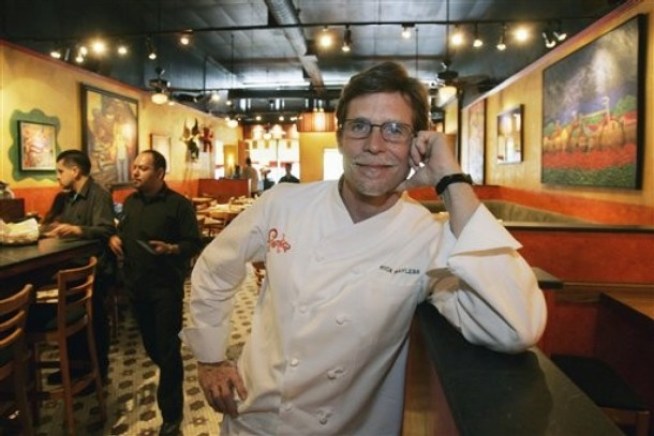 AP
Chef Rick Bayless, posing inside Frontera Grill, is said to be one of the top three choices for the Executive Chef position in the Obama White House.
President-elect Barack Obama is wasting no time putting his ducks in a row in time for his inauguration.
Among the many White House positions he has been working to fill, one source is reporting that at least two Chicago chefs are in the running to run the White House kitchen.
The New York Daily News says, "The President who notoriously wouldn't eat anything 'green' or 'wet' is being replaced by one who loves his meals straight from the garden."
Apparently Oprah's personal chef, Art Smith, and Frontera Grill's Rick Bayless are being considered.
So, which of these Chicago notables will be moving to Washington, D.C.?