Frozen Hydrant Complicates Firefighters' Efforts
5 adults, 1 child displaced after fire
Wednesday, Dec 11, 2013 | Updated 8:59 AM CDT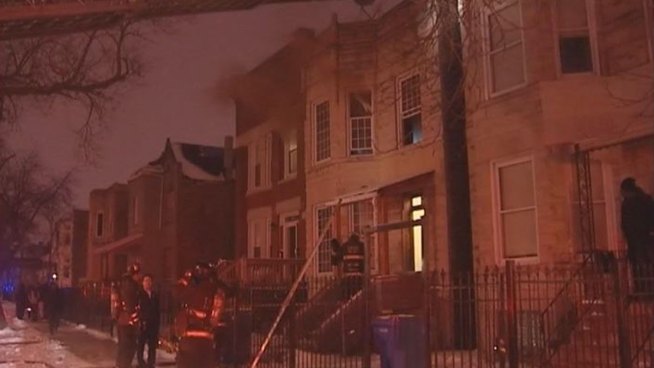 Firefighters had a tough battle Tuesday night fighting a fire on Chicago's west side after a fire hydrant froze.
Chicago Fire Department spokesman Will Knight said call about the fire, on the block of Christiana Avenue in the city's Lawndale neighborhood, came in at about 10:40 p.m.
Crews ultimately were able to put the fire out but five adults and one child were displaced.
No injuries were reported, and Knight had no information about a possible cause of the fire as of 9 a.m.