Family Mourns Son Killed in Hit-and-Run
The accident happened in the 5900 block of West Diversy Avenue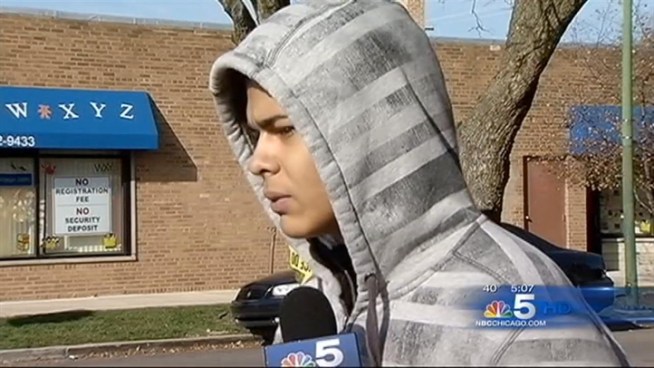 The family of 20-year-old Jose Alfredo, who was killed in a hit-and-run accident Saturday night on the Northwest Side, grieves for the loss of their loved one. NBC 5 Emily Florez reports live from the scene for NBC News at 5 p.m. on Sunday, Nov. 4, 2012.
A Northwest side family is overwhelmed with grief after the oldest son was killed Saturday night in a hit-and-run accident.
"I don't know why this happened to him," said the mother of 20-year-old Jose Alfredo Sosa, who spoke in Spanish as she cried over the loss of her son. "He destroyed my heart! Why did he do this?"
Sosa was crossing the street at the intersection of Mason and Diversey avenues in Logan Square Saturday around 9:40 p.m. when the accident happened. A car passing through struck Sosa and sent him nearly 50 feet across the road, before driving away.
"All I seen was a car just go faster and just hit him," said family friend Emilio Aguado, who witnessed the horrific scene. "That's when I see him just laying down, and I'm over here trying to help him out."
Sosa, was taken to Advocate Illinois Masonic Medical Center with traumatic injuries to his head and face, according to the Cook County Medical Examiner's office. He was pronounced dead at 10:30 p.m.
Family and friends are hoping that the driver will come forward and turn himself into police.
"Don't hide it," said friend Lisa Delvalle. "It's getting worse already and we just want to know who did it to him and why they did."
Meanwhile, police continue their search for a blue/grey or dark colored mercury grand marquis with the license plate number R336195. Anyone with information is asked to call police immediately.
Sosa is survived by two children, a girlfriend, his parents and three siblings.