Hot Dog: The Perfect Recession Food?
They're cheap, fresh, suctomizable, portable and good tasting
Friday, Mar 13, 2009 | Updated 1:09 PM CDT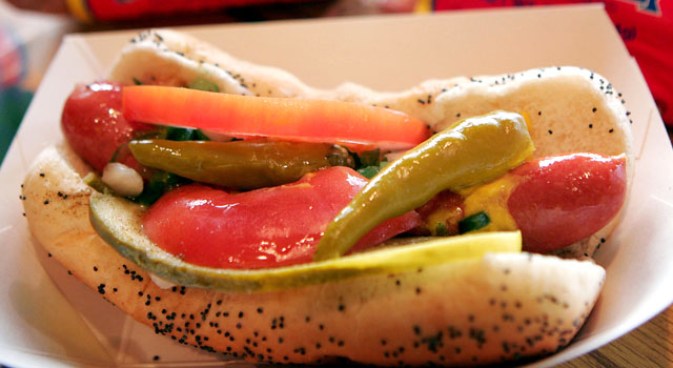 Getty Images
A Vienna Beef hot dog is prepared "Chicago style" at the company's retail store in Chicago, Illinois.
As the economy goes to the "dogs," hot dog sales are actually up, according to a report aired on WBEZ radio.
Citing data collected by the market research firm Information Resources, Inc., the report says that retail spending on hot dogs increased 2.5 percent in 2008.
Is it coincidence, or has the economy presented an opportunity for this Chicago favorite?
"They're cheap, the food is fresh, customizable, portable, and Chicago hot dogs taste really good,' a researcher says.