On Again: Sienna Miller & Jude Law?
Thursday, Oct 29, 2009 | Updated 7:15 PM CDT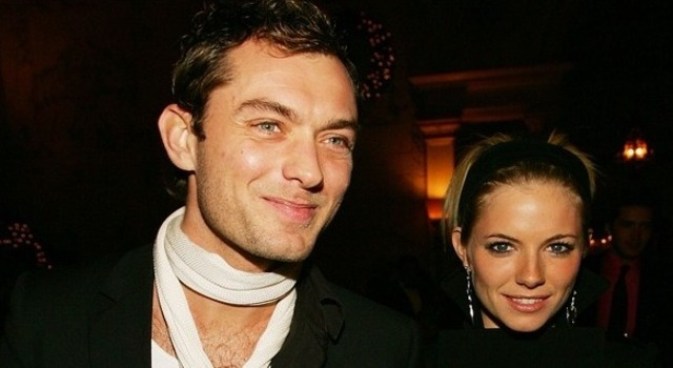 Getty Images
Controversial couple Sienna Miller and heartthrob actor Jude Law attend an after party hand-in-hand.
Are Jude Law and Sienna Miller getting back together?
That's what many are wondering after the couple reportedly met up for a handful of dinner dates in New York City, according to OK! Magazine's U.K. edition.
VIEW THE PHOTOS: The Brit Pack: Hot Shots Of Stars From The U.K.!
Both Jude and Sienna are starring on Broadway in separate productions – Jude is in "Hamlet," Sienna in "After Miss Julie."
"Sienna and Jude have met up a few times and got on really well," a source told the mag.
VIEW THE PHOTOS: Sienna Miller
Jude and Sienna began dating in 2004 and ended things in 2006.
Jude reportedly broke Sienna's heart after it was revealed he cheated on her with his children's nanny.
"Sienna had her heart broken by Jude, but she was young and it was the first time she'd fallen in love," the source added. "What people don't realize is that they always remained close, so who knows where this will lead to next."
Related Content from AccessHollywood.com:
VIEW THE PHOTOS: Jude Law
PLAY IT NOW: Sienna Miller Talks 'Edge of Love' & 'G.I. Joe'
PLAY IT NOW: Jude Law Talks 'Sleuth'
MORE ACCESS ON THESE TOPICS: Sienna Miller - Jude Law - Broadway - Brits - Celebrities