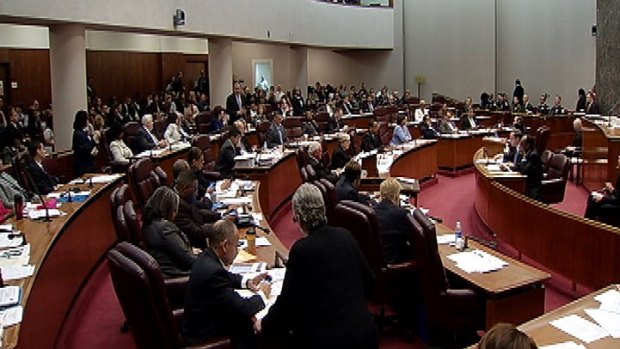 Chicago's City Council meets Wednesday and is expected to take up Mayor Rahm Emanuel's proposal to further regulate gun sales.
The meeting begins at 10 a.m. and is streamed live on the website of the Chicago City Council.
The mayor's proposed ordinance would regulate where gun stores could be located and require that sales are recorded on video and with strict records. -- UPDATE -- Ordinance Passed
Aldermen are also expected to take up a proposed $1.5 million payout to a bicyclist who was severely injured when he crashed into a barricade being used to cordon off a sunken area of Wicker Park roadway in 2009.
City leaders may also vote on a proposed crackdown of head shops -- those who sell bongs, pipes and rolling papers. The proposed ordinance would ban the retailers from the displaying the items in storefront windows.
There may also be some discussion on changes to city rules after Donald Trump put a sign on the city's second-tallest building, as well as debate about the new George Lucas museum headed to Chicago.
See the meeting's full agenda on the Chicago City Clerk's website.