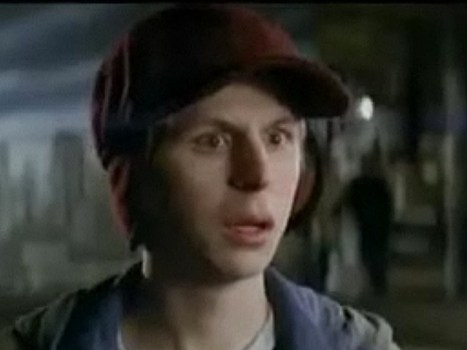 In addition to the sapphic heat and the "Harry Potter" teaser, the MTV Movie Awards also offered up a clip from "Scott Pilgrim vs. The World."
Director Edgar Wright introduced the clip during last night's broadcast, which features Pilgrim (Michael Cera) squaring off against one of his girlfriend's evil exes, a movie star (played by Chris Pine), who's got a posse of stunt doubles in tow.
We didn't enjoy it nearly as much as some of the previous trailers that have hit the web, but we've still got the Aug. 13 release date circled on our calendar.