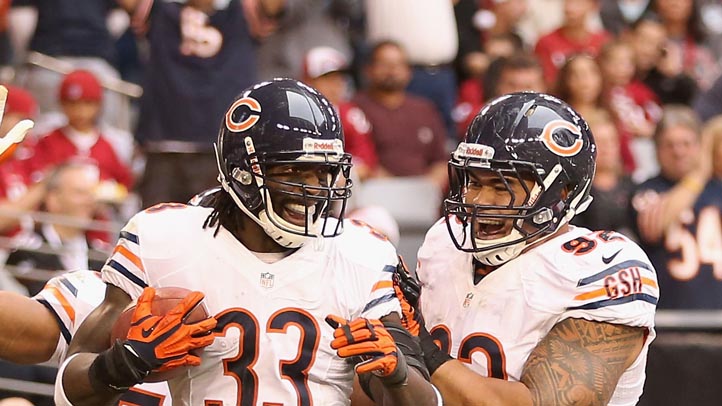 Charles Tillman has been with the Bears since 2003. He's seen a carousel of quarterbacks, coaching staff changes, head coaching changes, and teammates get cut all the time.

If there's anything he knows about the football business, it's that it's cutthroat.

On Tuesday, Tillman received the Brian Piccolo Award. It was his third time winning the honor that is voted on by teammates. But with Brian Urlacher suddenly not in the locker room, Tillman acknowledged that it's just part of the business.

"(Urlacher) had a great career. I wish he was here, but it's a cutthroat business," Tillman said. "I mean, you saw Peyton Manning got cut, we didn't re-sign Brian ... ultimately no one is safe on one team forever. I don't care how many Piccolo Awards you win, at the of the day it's a business, it's cutthroat."

And he agrees it's not just the players who experience the cutthroat nature of the job. Coaches come and go. After acknowledging all that coaches Lovie Smith, Jon Hoke and Rod Marinelli did for him, he said he didn't hold any animosity for the team that fired those coaches. He went through his new coach's mini-camp last week, and said all is well.

"So far it's been going good," Tillman said. "For sure it's different, but you know, it's still going good though. There are no quarrels, there's no bad blood. It's a business. It's a cutthroat business. That's kind of how it goes."

Tillman has avoided being on the wrong side of the cutthroat business by improving every year. In 2012, he led the league in forced fumbles thanks to his well-known Peanut Punch. He forced 10 ball carriers to fumble, more than doubling the amount of forced fumbles from the previous season.

It's not easy to stay on one team for 10 seasons, but Tillman has done it. But if he is released after that 11th season, at least he knows the nature of the football business.
Copyright FREEL - NBC Local Media