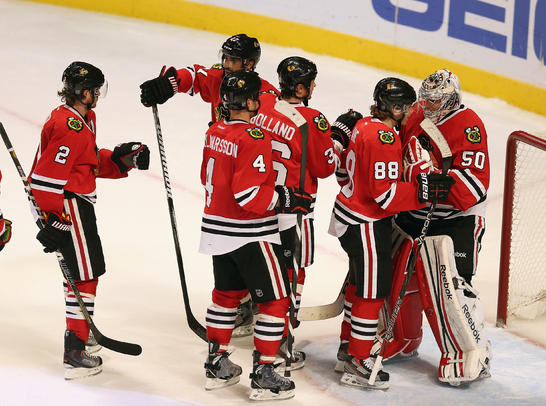 In what has been the quietest trade deadline imaginable, the Chicago Blackhawks did make one move earlier Wednesday, acquiring forward Maxim Sauve from the Boston Bruins in exchange for forward Rob Flick.

Flick has had a quiet year with the Rockford IceHogs, scoring three goals and dishing out two assists in 51 games. He is also a minus-11 on the year and has racked up 97 penalty minutes.
As for Sauve, the former second-round draft pick in 2008 has had slightly better offensive numbers, with 10 goals and 13 assists in 52 games played for the Providence Bruins. Back in 2010-11, he set his career high in his AHL career with 21 goals and 17 assists.
Fans in Rockford were particularly fond of Flick because of his mullet hairstyle and his willingness to mix it up with his opponents. Here is an example of that, where he fought Jean-Francois Jacques of the San Antonio Rampage: