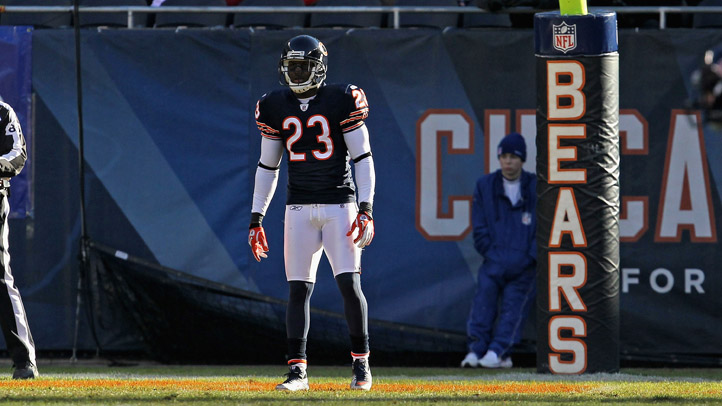 John Mara, the owner of the New York Giants and a member of the competition committee, talked to his team's website about different rule changes that will happen to improve player safety. Most of what he said was about how the NFL wanted to evolve the game toward player safety, but what he said about kickoffs may frighten Bears fans.

After pointing out how moving the kickoff lines back to the 35-yard line had an effect on returns and concussions, Mara said there may be a day when the NFL doesn't have kickoffs at all.
"We had a lot of discussions about whether we should eliminate it and if we did what we could do in its place," he said. "There's no consensus on it right now, but I could see the day in the future where that play could be taken out of the game.

"You see it evolving toward that. Nobody would go that far now, but we talk about different blocks that we can outlaw. The problem is that the concussions come from everywhere, from the wedge, from the crossing blocks where a guy goes from one side of the field to another, from a full speed collision between a return guy and a tackler. So there's no one thing that you can do. It's something that we'll continue to watch as closely as possible."
Did you hear that? It was the soul of Bears special teams coordinator Dave Toub screaming in terror. Considering how important the return game is to the Bears, the idea of no kickoffs is frightening. The Bears picked up 1,263 yards on kickoff returns in 2011, ranking them sixth in the league. With Devin Thomas and Eric Weems added to the squad, kick returns will continue to be an important part of how the Bears play the game.
However, kick returns are just one part of the Bears return game. Where they truly excel is in punt returns. The Bears were the best in the NFL at punt return averages and Devin Hester contributes more on punt coverages.
The player safety argument cannot be ignored. The amount of touchbacks nearly tripled in 2011. When two teams are running at each other full speed, like they are in kickoffs, injuries will happen and the reduction in concussions is a good thing. If the game evolves towards a kickoff-less future, the Bears will have to figure out how to handle it.
<a href="http://

<a href="http://

News breaks at inconvenient times. Stay tuned to NBCChicago wherever you go. Download our iPhone and iPad apps, now available on the iTunes App Store. Get your iPad App. Get your iPhone app.
Copyright FREEL - NBC Local Media