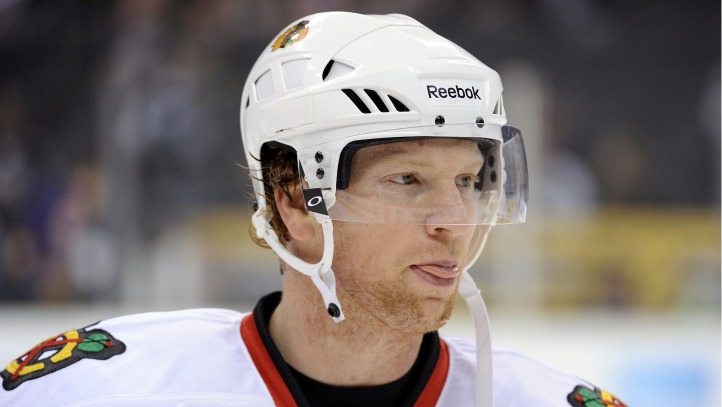 That time again when I go digging through all the nerd files to see what might tell a story, much like a picture, Rod Stewart.
1.45: The rate of goals for every 60 minutes Brian Campbell is on the ice. This is sixth best in the entire league. Though I constantly bellow about this, this is part of the reason a large swath of Hawks fans will never appreciate 51 Phantom. Because of his contract they expect 60 points a year, which isn't totally unfair. But Campbell has readjusted his game to be more defensively solid, and merely start the play the other way with a solid breakout pass or by using his still very-plus feet. I'll give you that this number has been piled up against the 2nd and 3rd lines of other teams while Duncan Keith takes the big assignments. But the fact that Campbell has dominated those opponents, and he has, has kept the Hawks afloat for a while and gives them a unique weapon now. Now other team can have all someone on all three pairs, with Chris Campoli in tow now, keep the play pushing the other way the way the Hawks can. And Campbell is the biggest reason why.
.117: Dave Bolland's quality of competition. Ignore the actual number because it would take too long to explain, but just know that this is second toughest in the league. It lets you know what a huge loss Bolland is, because not only is he skating the toughest opponents around, he's also asked to chip in scoring-wise. It's becoming more likely every day that Bolland will not be back, and you really wonder how far the Hawks can go without him.
5: The number of shots Patrick Kane fired against the Panthers, the most since the last time he saw the Panthers in Florida. What's a little worrying is that Kane only seems to pile up the shots against the lesser lights. The last time he threw more shots on net against an opponent who matters was in Vancouver at the beginning of February. Why this is is anyone's guess. Maybe he smells goals more against worse teams, or they don't have the defensive ability or discipline to close him down. But Kane needs to shoot more, because he has a better shot than most people think, and if word gets around that he will label it at the net, those passing lanes he really wants stay open for a just a tad longer, and that's when he can hurt you the most.