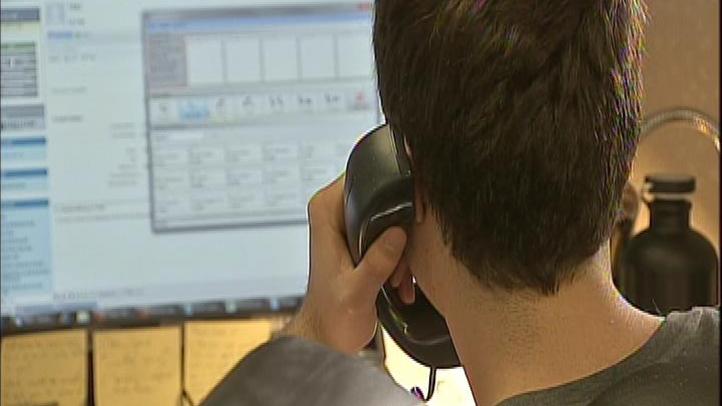 64.7%: Dave Bolland's faceoff percentage yesterday, against one of the better faceoff teams in the league. This is odd because Bolland has struggled with faceoffs his whole career -- a truly strange stat when you consider the amount of defensive draws Bolland is asked to take. This followed getting his head kicked in at the draws by Ottawa and Toronto, not good faceoff teams. Bolland needs to keep this up if he can, but don't hold your breath. A big reason why he's a minus player this year is the combination of taking the most amount of defensive draws in the league and not being able to win the majority of them.
3.57: Patrick Sharp's goals-against per 60 minutes on the penalty kill, far and away the best on the team. It demonstrates Sharp's renewed committment to defense, which wasn't always around last season. His ability to win faceoffs helps out, as does the threat of his speed going the other way.
50.5% Sharp's faceoff percentage. This is why you see him taking Marcus Kruger's draws even though he's playing the wing. It took until March for Quenneville to realize that Sharp needs to take more draws without moving him to center. The past three games he's taken over 10 in each game, and that needs to continue.
50: The amount of shots the Hawks have allowed the past two games. It's easier for your goalies to get wins when they're not facing an avalanche of shots. This total has included a 3rd period against Detroit when protecting a lead and you'd expect them to overrun you, but they didn't. The Hawks even held a chasing Ottawa squad to just 10 shots when they were behind for a whole period. It hasn't been all done through puck possession and attacking, as it might have been in the past. They Hawks are blocking a fair amount of shots, but you can do that when your defensive structure is sound and you keep teams to the perimeter. It's a lot easier when you have that time and room to get in shooting lanes.