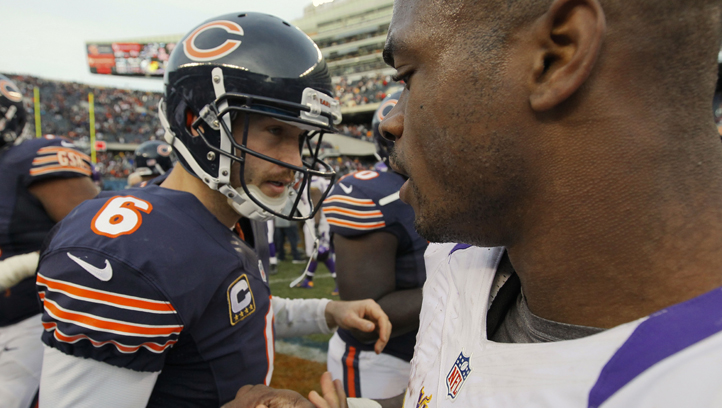 The Bears record at the Metrodome, dubbed the "Rollerdome" by Mike Ditka, has typically been mediocre. But on Sunday, the Bear will make the trip up North to Minnesota just two weeks after beating the Vikings Nov. 25th.

"I would say that there's not any advantage or disadvantage" said Smith, who will play a team twice in two weeks for the first time as Bears Head Coach. "We know each other well anyways being a division opponent I just don't think it's going to matter an awful lot."

Quarterback Jay Cutler seems comfortable with the task of playing the Vikings for the second time in three weeks.

"You feel like you just watched these guys," Cutler said.

Two weeks ago, Cutler's offense scored three touchdowns in the first half enroute to his 115 passer rating. But the Bears quarterback knows it will be a different story playing on the Vikings home turf.

"We got to mix it up, got to keep some of the stuff we did well but as almost anything we got to show them some new stuff," Cutler said.

That was the debut of a remixed offensive line after losing Guards Lance Louis and Chris Spencer in game to injuries. Sunday that line will use silent snap counts to negate the indoor noise.

"Mistakes will happen especially," Bears receiver Brandon Marshall warned. "On the road you'll just have to overcome them".

Having called the Metrodome his home field for years, Bears Offensive Coordinator Mike Tice knows the effect it has all too well.

"Different defense at home on that field turf with that crowd noise," Tice said of the Vikings. "Just have to make sure that we're smart about the calls."

Expect a heavy dose of the run, though Michael Bush may not be able to match his two touchdowns the last meeting -- he missed two practices this week and is listed as questionable.