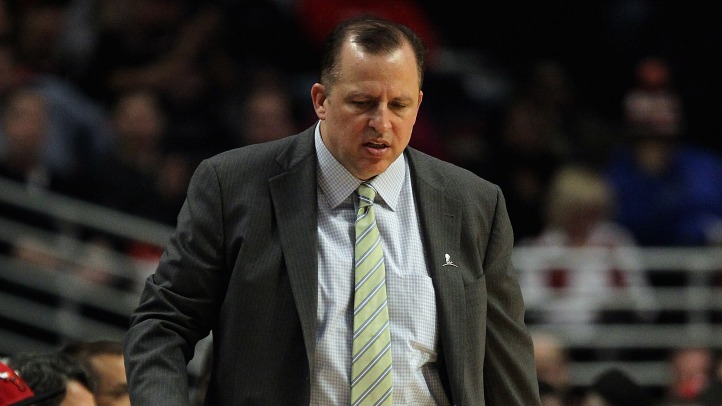 After winning five straight games, the Chicago Bulls are now facing the prospect of losing five in a row as they prepare to take on the Detroit Pistons in their third game without Derrick Rose. The current four game slide is the longest of the Tom Thibodeau era.
The Bulls are winless on the current "Circus Trip" and they have two more games left on the road -- Detroit and Cleveland -- before returning to host the New Orleans Pelicans at the United Center next Monday.
Still not over the shock of losing D. Rose, the rest of the team is trying to regain their composure and get a much needed win.
"It's really emotionally tough," Luol Deng said to the Chicago Tribune. "For me personally, it's hurting. I really care about Derrick. I feel bad he's not here. It's just tough."
"My job is to make sure we're ready, make everyone understand what their job is," said Tom Thibodeau. "This is the nature of an NBA season. We started slowly and did that together. We won five in a row and did that together. So now we're struggling. We have to get out of that together."
The loss of their starting backcourt – Jimmy Butler is still sidelined with turf toe – has been a big blow to a team that has always had a problem generating points on offense and is averaging just 82.5 points per in the last two games they've played without Rose.
But Thibodeau isn't ready to give up on the season just yet, nor is he ready to give up on the rest of the players in the locker room.
"I'll say this again about the team: We have the right guys. And there's a lot of toughness in that locker room. We're going to keep pushing and fighting and grinding."