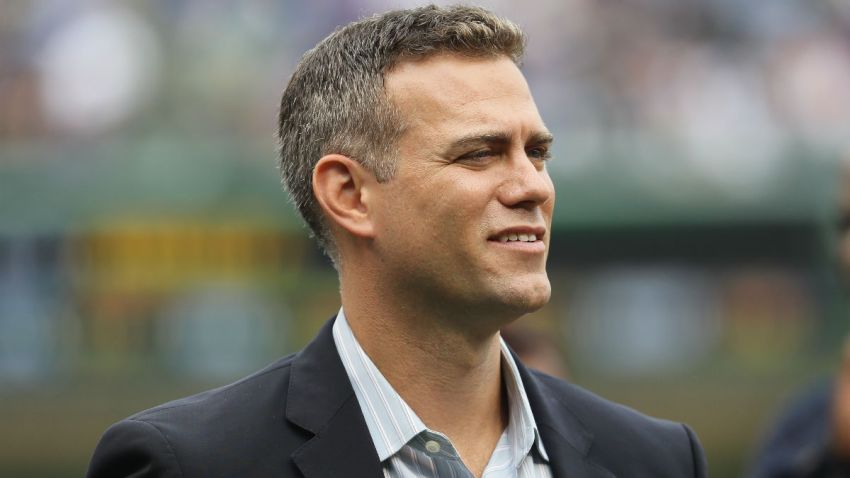 Just hours after a report emerged that the Chicago Cubs were "open" to trading third baseman Kris Bryant, President Theo Epstein tried to quell the social media frenzy that followed.
Epstein, who was quoted as saying the Cubs did not have "untouchable" players on their roster, said that his response was not indicative of any eagerness to trade Bryant, and said that the team is looking to add talent, not to subtract it.
"I answered a general question about whether we have untouchables," the Cubs president told the Chicago Tribune. "Like most every organization, we will listen to anything, but that's just an operating philosophy.
"We are lucky to have some impact players and we are looking to add to them, not subtract."
The report that caused the stir came from ESPN's Buster Olney, who said sources have told him the Cubs will listen to offers on the third baseman. Epstein's contention is that the team will listen to offers on any player, but is in no way actively trying to trade him as he enters his fifth year with the club.