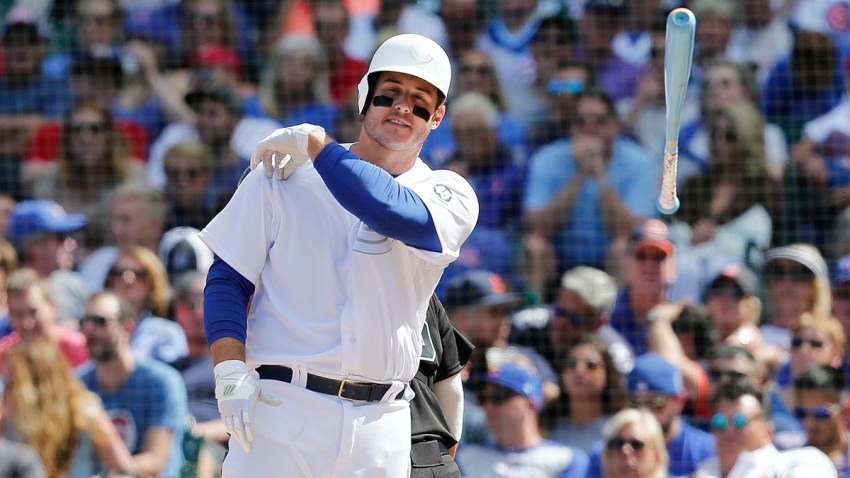 Chicago Cubs first baseman Anthony Rizzo has been removed from Saturday's game against the Washington Nationals due to a back injury, the team said.
Rizzo was removed from the game in the fifth inning, with Jonathan Lucroy pinch-hitting for him. Lucroy socked an RBI double to left field in the at-bat, but the attention of fans immediately moved back to the health of Rizzo after his removal from the contest.
According to the Cubs, Rizzo is dealing with tightness in the middle of his back, but further details were unavailable.
The Cubs are already short-handed in the game after Ian Happ was ejected following a bases loaded strikeout in the fourth inning of the contest. Victor Caratini moved to first base, and Lucroy remained in the game to catch for the Cubs.