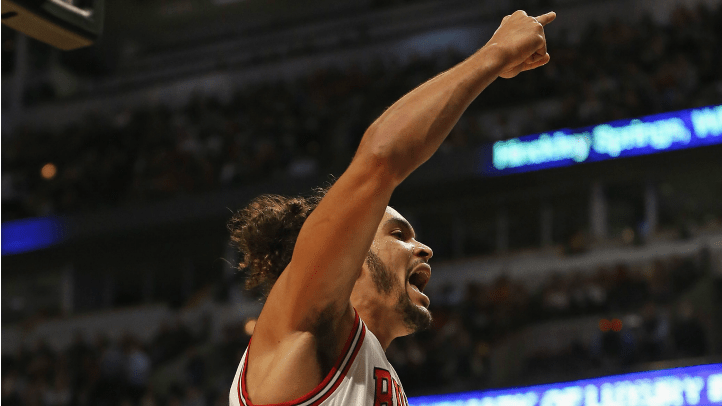 The Chicago Bulls season opener against the Sacramento Kings on Wednesday night was a success in the sense that they won the game. The team is still a long way from being a finished product, but winning the first game of the season is a great way to start the year.
The Good
Chicago shot the ball extremely well in the first half of the game and showed crispness in their offensive execution. The ball was "hopping" as Tom Thibodeau likes to refer to ball movement and guys were getting shots in their comfort zone. Joakim Noah (23 points, 10 rebounds) led the way as Carlos Boozer (18 points, 8 rebounds) and Rip Hamilton (19 points) also played well. The Bulls rebounded the ball well as a team. With the exception of Marco Belinelli, everyone who played got at least one rebound in the game.
The Bad
The Kings are a talented bunch but still have a long way to go before they can even be considered as a "good" team. So the fact that no matter what the Bulls tried, they couldn't put Sacramento away is unsettling. Chicago had a lead as large as 14 points midway through the third quarter, but the Kings kept making runs to trim their advantage. It's to be expected that there will be some "ugly" wins and this was one of those games. But if they can't put away the bad or average teams, tussling with the NBA's elite squads poses a major problem.
The Ugly
Luol Deng (seven points) and Kirk Hinrich (three points) combined to shoot 4-20 from the field on Wednesday night. Their poor play was a big factor in why the Kings were able to keep the game so close. The good thing is their performances were most likely just a one-off and their struggles shouldn't be a consistent thing. The Bulls also continued to struggle shooting the ball with any sort of proficiency from long-range as they shot a combined 2-9 from the three-point line.