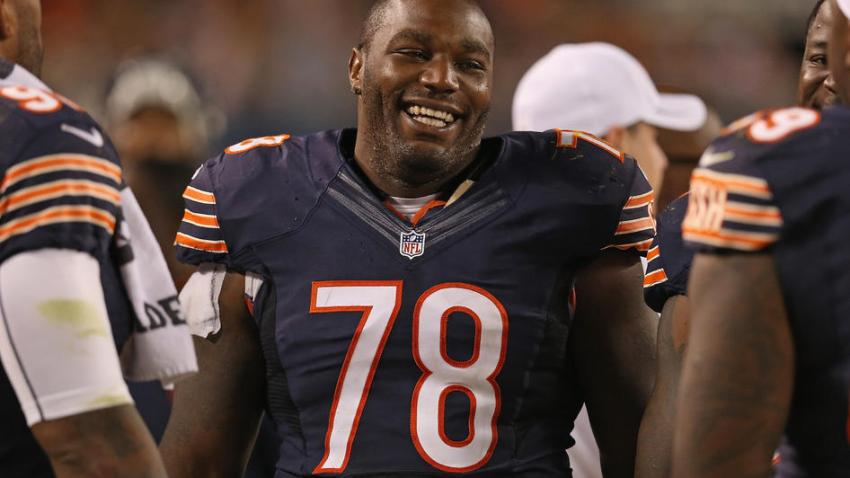 The Chicago Bears locked up two more of their free agents on Sunday night, announcing that they had signed defensive tackle Nate Collins and quarterback Jordan Palmer to one year contracts.
Collins only played in five games for the Bears, but he made a pretty serious impact before a knee injury ended his season, racking up 13 tackles and a sack in those contests. He also started two games at defensive tackle after Henry Melton went down early in the season with an injury of his own.
As for Palmer, he didn't play in any regular season games for the Bears, but he did dress as Josh McCown's back-up when Jay Cutler missed time during the regular season with various ailments. He did start the Bears' final preseason game, completing 12 passes for 116 yards and a touchdown in the contest.
Neither move really does much in terms of shoring up areas of weakness for the Bears, but at the very least it gives them better depth and some insurance policies in the event of injuries to other players. In Collins' case, he will be looked at to help fill in up the middle of the field should the Bears lose Melton to free agency, and he could also help take some of the pressure off a player like Timmy Jernigan or Aaron Donald if the Bears elect to go with defensive tackle in the first round.
As for Palmer, there is a slim possibility that he could be the Bears' back-up quarterback coming out of training camp, but a lot of that depends on whether or not Josh McCown returns to the team next season. There is also a possibility of the Bears drafting a quarterback in the late rounds of the draft, and if that were the case, then Palmer would likely take on the back-up role and help mentor the youngster in the finer points of the game.