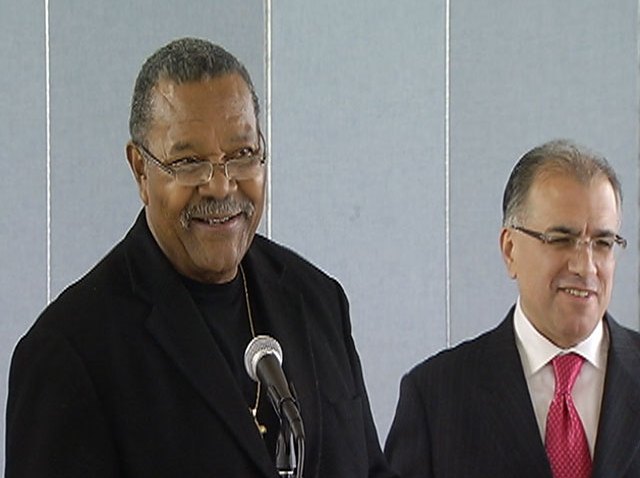 Gery Chico on Monday picked up a couple of endorsements from men who said he has the best qualities to unite the city and most effectively get things done.

Rev. B. Herbert Martin, former Mayor Harold Washington's pastor, threw his support behind Chico, calling him a "coalition guy."
"Since Harold, I have not really endorsed any particular political candidate. I sort of stayed away from politics; not that I haven't been interested in politics, but certainly, rather than getting involved, I have not done that in the last 20 years,"said Martin.
He said he'd been looking for a candidate with qualities akin to Washington.

"Today, that day, for me, has finally come," he said.
Martin told Chicago Magazine over the weekend that he believes the three African-American candidates -- Danny Davis, Carol Moseley Braun and James Meeks -- will split the vote and can't win the election. He referred to their efforts as "fantasy campaigns" and concluded that "even if every black person in Chicago turned out to vote, we would still not have the votes to win."
Chico said he was proud to have Martin's endorsement.
"Candidates should try to take the high-road and work to make our city better -- not tear one another down," he said.
Separately, one of the state's leading gay activists also said he was supporting Chico.
"He's been there on our issues for a long time," said Rick Garcia, according to Gay Chicago Magazine. "And it's because he really means it and understands our issues."
Garcia, the executive director of Equality Illinois, was a force behind the bill legalizing civil unions that passed through the Illinois General Assembly last week.