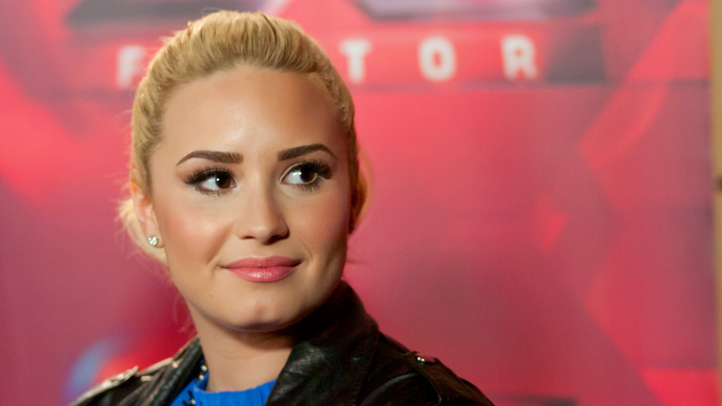 Looks like Simon Cowell is losing one of his angels: Demi Lovato is leaving "The X-Factor," according to People.
But is there even a show left to leave? While a source at People says Lovato is hoping to return to music full-time, a source close to the show told E! News exclusively that there might not even be a fourth season of the Fox reality series.
It's no secret that "X-Factor" ratings have been down and despite judge/executive producer Cowell's instance that the series will return, Fox has made no such decision regarding "The X-Factor's" fate and had no comment on Lovato's reported exit.
NEWS: "The X-Factor's" Kelly Rowland is engaged
Lovato joined the show for season two alongside Cowell, Britney Spears and L.A. Reid. Spears and Reid departed following the second season, but Lovato stayed on board with Cowell and was joined by Kelly Rowland and Paulina Rubio.
News of Lovato's exit come on the heels of Cowell's instance that "The X-Factor" will return for a fourth season despite falling ratings. Cowell has gone on record saying the show will return and he'd likely have a new role.
"We'll be coming back in the US next season, but my role on the show may change," Cowell told Mashable.
READ: 26 signs you're a Britney Spears superfan.
This isn't the only judging shakeup The X Factor has seen. Prior to even airing, the Fox series went through a panel shakeup when Cheryl Cole left as a judge and then-host Nicole Scherzinger was moved to the table. After season 1 of the series, Scherzinger and Paula Abdul left the series--as did host Steve Jones--and season 2 began with Lovato, Spears, Cowell and Reid, and hosts Khloe Kardashian and Mario Lopez. Kardashian left the show after the second season.
The season three finale of The X Factor airs on Thursday, Dec. 19 at 8 p.m. on Fox.
Copyright E! Online