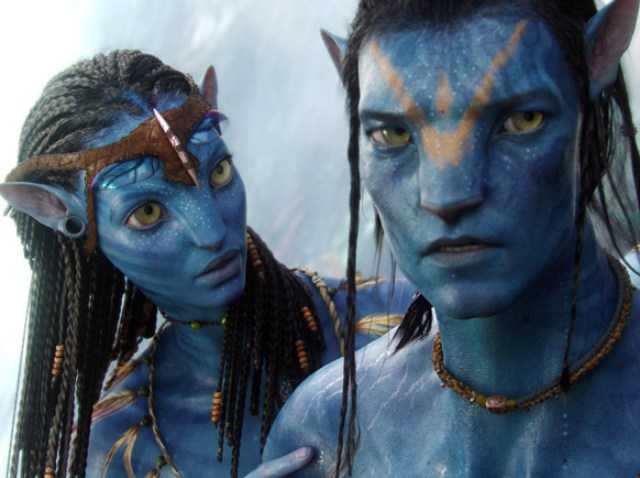 As "Alice in Wonderland" pushes "Avatar" out of IMAX theaters like some invading country looking for unobtanium, you're probably thinking this is the end of the big screen theater line for James Cameron's mega-hit.

If so, you thought wrong. Cameron and Fox are in discussions about re-releasing "Avatar," primarily in 3D theaters, in the late summer, according to The Hollywood Reporter. To sweeten the deal, Cameron is also promising additional footage in the re-release.

But is it too much too soon? Cameron doesn't think so. He's convinced he lost out on hundreds of millions of dollars with the release of Tim Burton's "Alice in Wonderland" which finally put an end to "Avatar's" digital and IMAX 3D hold.

As for the extra scenes, there are discussions of as much as 40 minutes of additional footage. But the maximum length a movie can be released in analog IMAX theaters is 170 minutes -- "Avatar" is a whopping 160 minutes. Cameron had said that he had 10-12 minutes of extra scenes that he cut and could quickly put through post-production and have ready to add to a director's cut for a theatrical reissue.

One scene Cameron has ready has to do with Jake Sully's avatar proving himself to the Na'vi people; the other involves a native festival during which tribe member Tsu'tey gets drunk.

The summer re-release would follow a home video premiere in 2-D form, which will happen as soon as next month and no later than May.